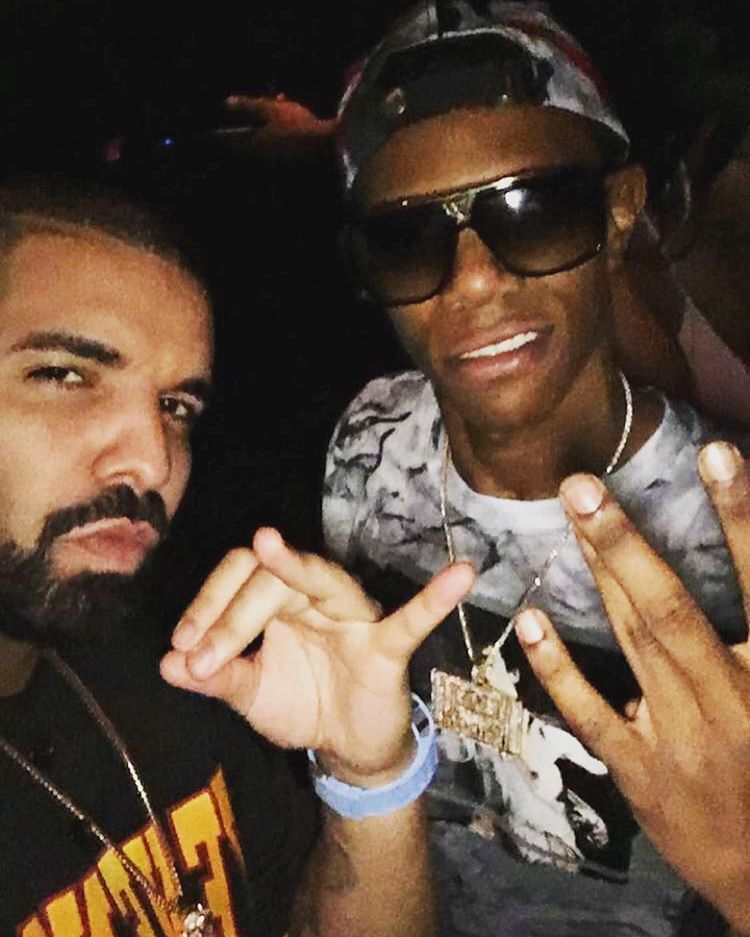 A Boogie (Wit Da Hoodie) has built up one hell of a name for himself. A Boogie has been taking over since he released "Artist", his first project on Valentines Day 2016. He quickly followed that up with "Highbride The Label: The Takeover Vol 1", a compilation introducing his partner in rhymes, Don Q. Quickly gaining over 30 million listens in just a matter of months, A Boogie has secured a partnership with Atlantic Records and remixes from NYC legends like Jadakiss, Fabolous and Remy Ma. Other artist like Meek Mill and DJ Khaled have shouted him out via social media, but Drake has taken things a step further and put him on the biggest stage in the world.
During the second Madison Square Garden Summer '16 stop, Drake introduced A Boogie to his fan base. A Boogie got a chance to perform "Half On A Baby" and "Bag On Me", which are just a few of his hits.
A Boogie is just getting started and the sky is just the floor for him. Check out the clips below.
Drake intro'ing A-Boogie at MSG pic.twitter.com/Vlsg25X4a0

— DJ Akademiks (@IamAkademiks) August 6, 2016
Drake brought out A-Boogie at MSG tonight. ??. pic.twitter.com/BHwWG2tuhK

— DJ Akademiks (@IamAkademiks) August 6, 2016