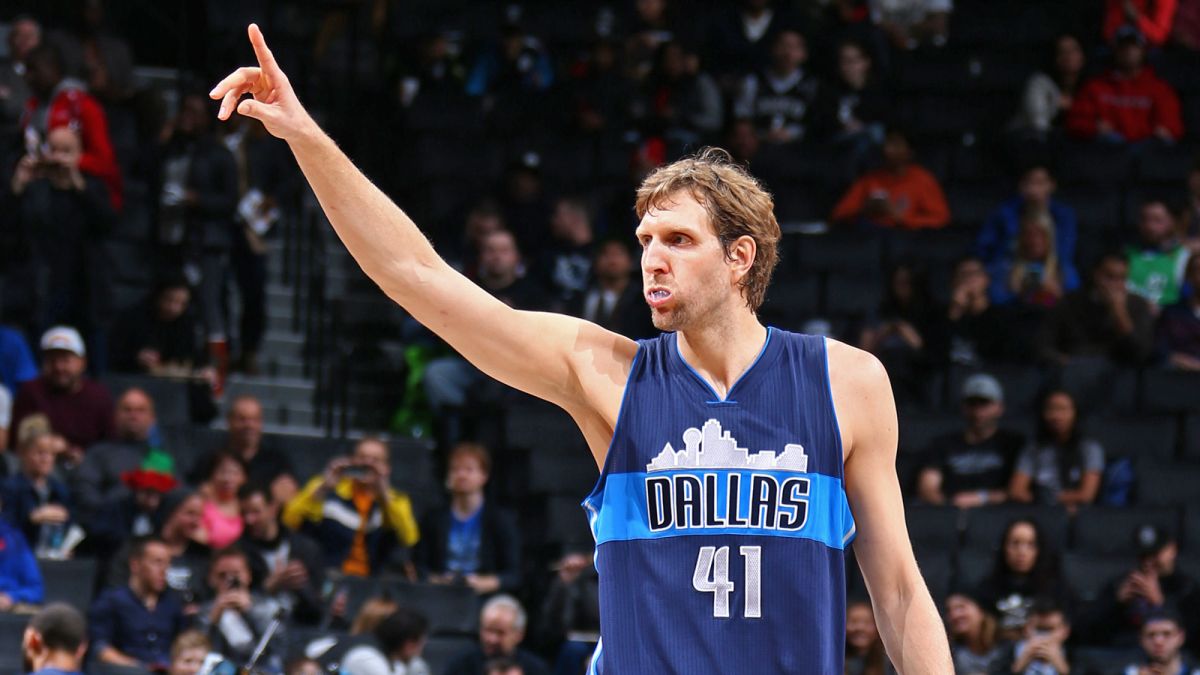 For years, fans have praised players for staying with one team for the entirety of their careers. Tim Duncan, Kobe Bryant (although he did ask to be traded from the Los Angeles Lakers) and Dirk Nowitzki have all spent their whole careers with the teams that drafted them.
Player loyalty, rather recently, has become an increasingly hot topic. In 2010, LeBron James faced public persecution for choosing to start a new chapter with the Miami Heat.
James knew that to win a championship, he was going to have to leave the team and city that adopted him. Because of James, players in the league dare to chase their happiness.
What happiness means exactly is subjective. Nowitzki feels that in today's NBA, happiness means cashing in on a big payday or hoisting up the Larry O'Brien trophy.
In an interview with SiriusXM Radio, the 20 year NBA veteran spoke about player loyalty:
Does loyalty still exist in the NBA? Dirk Nowitzki explains how he's been able to stay with the #Mavs for 20 years pic.twitter.com/MV2de0sLZE

— SiriusXM NBA Radio (@SiriusXMNBA) September 13, 2017
"I understand, the new NBA is a little different, it's about making money and winning and not as much about being loyal anymore."
Nothing is guaranteed in the NBA. There is far too much at stake for a player not to be able to explore all of his options.
Nowitzki stuck with the Dallas Mavericks and eventually won a championship with the team in 2011. James and Golden State Warriors' Kevin Durant decided it was best to pursue other avenues to victory.
NBA organizations will always operate as a business first, basketball team second. Every move a team makes is based on how it much it helps business; even if that means trading a star player or a fan favorite.
James and Durant are two examples of individuals who felt that it was best to decide their fates as opposed to trusting their organizations. NBA players also have goals of their own, just like the rest of us.