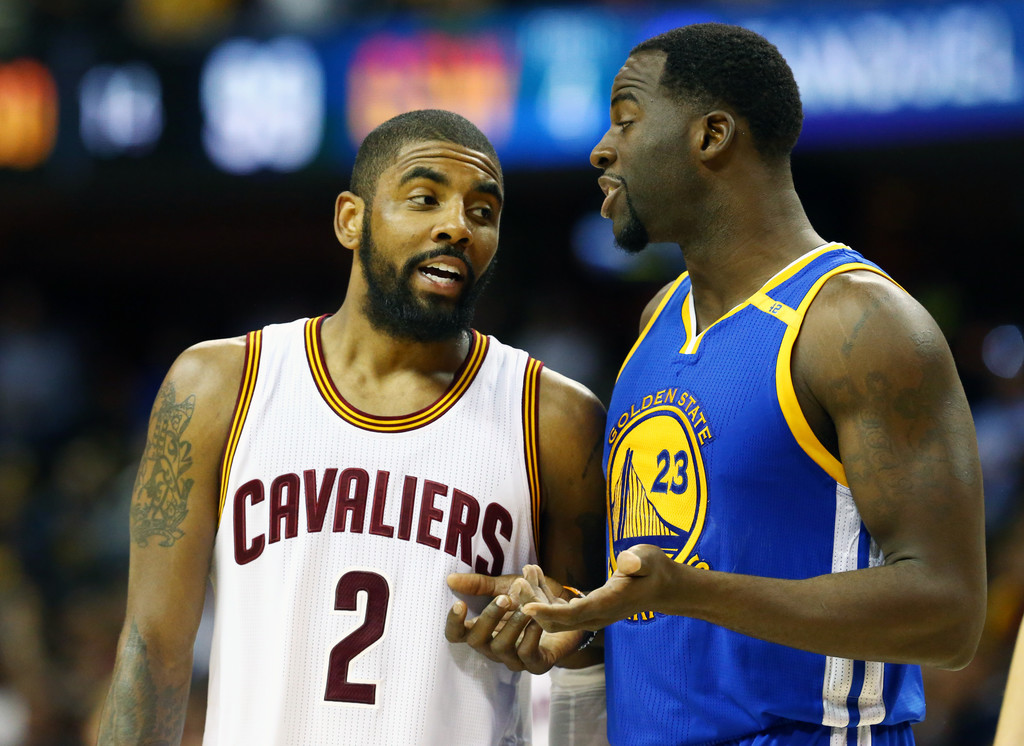 Kyrie Irving shook the NBA landscape by asking for a trade out of Cleveland; away from LeBron James. The away from James part is the most shocking. Ever since James returned to the Cleveland Cavaliers, Irving has experienced nothing less than winning on the highest level.
It takes courage to be able to walk away from sure championship contention. Especially when leaving means having to lead a team past that same greatness.
Fans were not the only ones who had strong feelings about Irving's move.  Rival and Golden State Warriors power forward Draymond Green was impressed by the point guard's moxie.
Draymond Green with plenty of thoughts on the Kyrie Irving trade pic.twitter.com/mHEcPQ75DM

— Anthony Slater (@anthonyVslater) September 12, 2017
Connor Letourneau of the San Francisco Chronicle transcribed Green's availability with the media,
"I'd say more than anything, (it upped) the respect level I have for him," Green said Tuesday. "That's tough to do. I don't think people take into account that he put so much pressure on himself by doing that. But the willingness to do that knowing the pressure that comes with that, saying, 'I'm ready to do it.' That's what stood out to me."
In the video above, Green goes on to acknowledge the fact that Irving may have been inspired by none other than his former teammate, James.
"I think [LeBron] made it OK. I think he opened a new door for guys. He gave guys a voice [and helped them be more] willing to use that voice."
It's no secret that in 2011 when James left Cleveland for Miami, many looked at it is as a player acting selfishly. But, in doing so, James may have changed how an entire generation of players view their careers.
The three-time NBA champion took the brunt of the heat, however, players look to be more comfortable with choosing their paths. It will be interesting to watch how player movement within the league evolves.