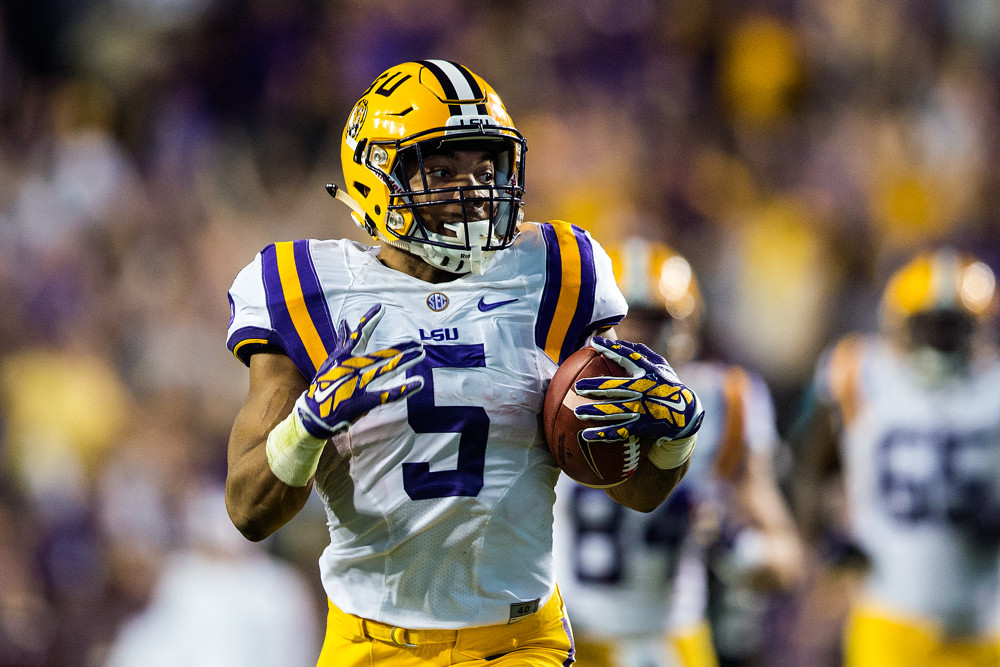 Washington's rookie running back Derrius Guice will have to wait for his NFL career to get started. Guice suffered a torn ACL in his first preseason NFL game against the New England Patriots and is expected to miss the full slate of games on the 2018 schedule.
Though Guice is the most notable name, he wasn't the only player Washington will have to move forward without:
RB Derrius Guice and TE Manasseh Garner will miss the 2018 season due to ACL injuries sustained from last night's preseason game at the New England Patriots. Both players are expected to make a full recovery and are looking forward to playing in 2019.

— Washington Redskins (@Redskins) August 10, 2018
Guice was taken with the 59th overall pick in the second round of the 2018 NFL Draft. He was expected to be the team's starting running back from day one. Manasseh Garner has spent the vast majority of the past two seasons on practice squads. He's spent time with the Browns, Bills (twice), and Broncos before signing with Washington this offseason, expecting to compete for a roster spot at tight end. The Guice injury, however,  figures to be of much more consequence for the franchise.
In college, Guice played three seasons at LSU. He played sparingly as a freshman but was a workhorse back during his sophomore and junior seasons.
In total, Derrius Guice had 471 carries for 3,074 (a 6.5-yard average) and 29 rushing touchdowns. He also added a bit of receiving to his repertoire in his last season, going from five catches as a freshman to nine, then up to 18 as a junior. His 32 receptions went for an even 250 yards and three touchdowns.
As far as who's left on Washington's roster to carry the football out of the backfield, they currently have Samaje Perine (who is expected to take over as the starter), Rob Kelley,  Chris Thompson, Kapri Bibbs, Byron Marshall, and Martez Carter.