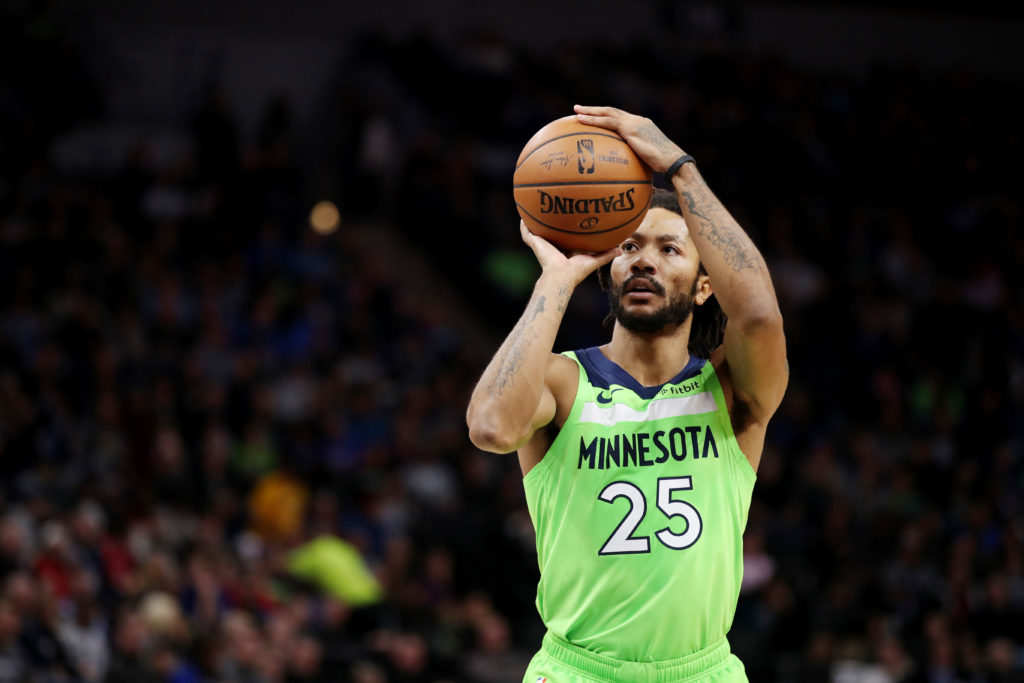 As the NBA and the entertainment industry, in general, becomes more and more social media-driven, Minnesota Timberwolves guard Derrick Rose serves as a contrarian.
When the first returns of the NBA All-Star fan vote came back with Rose as one of the leading vote-getters in the Western Conference, the 30-year-old gave a heartfelt reaction to the surprising results, expressing that he doesn't believe much in self-promotion. Following from The Athletic's Jon Krawczynski.
Derrick Rose was emotional talking about All-Star returns:
"I don't sell myself to people. It's not me. That's not my character. I don't have an Instagram. I don't have any of that. It comes from me being in people's minds for some reason and people really caring."

— Jon Krawczynski (@JonKrawczynski) January 4, 2019
In the first returns of the All-Star fan vote, Rose ranks second among Western Conference guards with 698,086 votes, including more than MVP front-runner James Harden. That's also good for the fifth most fan votes in the entire NBA behind only LeBron James, Giannis Antetokounmpo, Kyrie Irving, Stephen Curry and Kawhi Leonard.
Of course, Derrick Rose has overcome more than his fair share of obstacles to get to this current point in his career. Once one of the NBA's most electrifying young players, Rose saw his career fizzle out for a few years before his current resurrection with the Timberwolves where he serves as their sixth man.
Those few dark years followed by his current meteoric rise back to NBA relevancy have cultivated a devout fan base comprised of millions pulling for Rose to return to his once-explosive self, hence the number of fan votes. Still, fan votes are only responsible for part of the All-Star selection process so Rose is far from a lock to earn a spot on the final roster.
Thus far this season, Rose is averaging 18.9 points per game in 32 appearances including 11 starts. Perhaps the most surprising part of Rose's early-season success has been his marksmanship from deep where he is scorching nets at an incredible 46.2 percent clip. Look for Rose to keep up his stellar play as the Wolves gun for a playoff spot in a tough Western Conference.