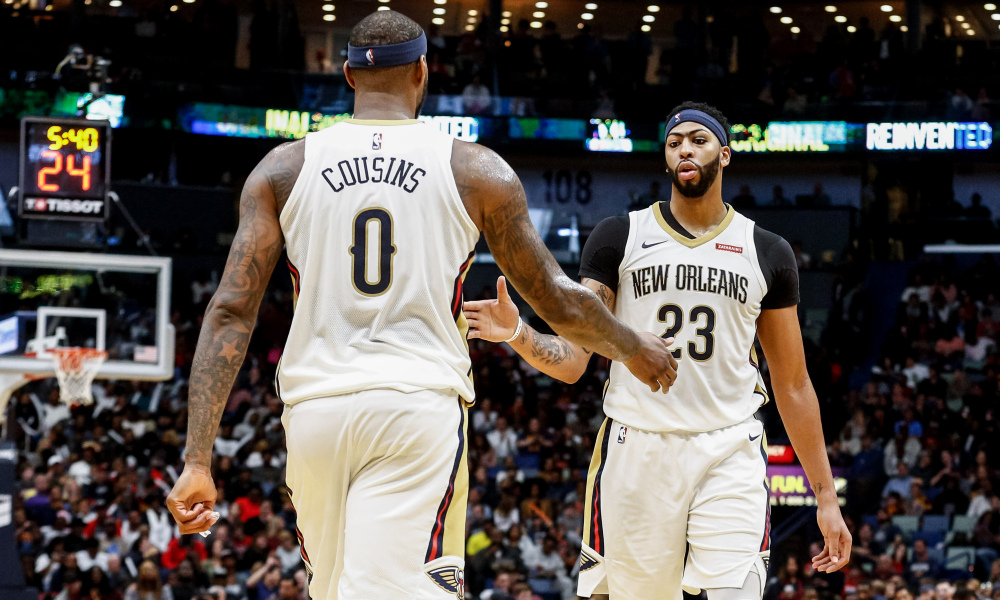 DeMarcus Cousins shocked the NBA world on Monday night when he decided to agree to terms with the Golden State Warriors on the second night of NBA Free Agency. The All-Star big man is coming off a ruptured Achilles but he was still viewed as one of the top free agents on the market. The Pelicans were reportedly looking to re-sign him, the Lakers could've easily recruited him with LeBron James in town and he might have even been a target for the Mavericks who wanted him for a very long time. But he said he received no offers from any teams. None.
But as that news started to make the rounds on social media, there was the other side of the story to tell. While it does sound insanely dramatic that a player who was selected to five NBA All-Star teams while averaging at least 22 points and 11 rebounds for the last six years did not get any offers, it appears he at least had a discussion with the New Orleans Pelicans.
Following comes from Will Guillory of NOLA.com and Scott Kushner of the New Orleans Advocate.
Yes and yes https://t.co/xaa9PGaUd2

— Will Guillory (@WillGuillory) July 3, 2018
Let me clarify: DeMarcus Cousins and the Pelicans never had a formal meeting, so there may not have been an official offer on the table. But numbers were discussed and there was an understanding of what each side was looking for.

To say the Pels didn't want Boogie is not true.

— Will Guillory (@WillGuillory) July 3, 2018
It's all a bit of semantics.

There were discussions but not formal offers. There was a dollar figure out there but no formal meeting and nothing truly concrete. https://t.co/0ijeOUUfYo

— Scott Kushner (@ScottDKushner) July 3, 2018
But Marc J. Spears of ESPN's 'The Undefeated' spoke to DeMarcus Cousins and the big man says GM Dell Demps didn't include Boogie in their plans.
But months later, a recovering Cousins said Pelicans general manager Dell Demps told him he did not plan to re-sign him. Cousins said other possible teams told his agent that he was not the right fit or they were worried about his injury long term.

"I was shocked. I didn't believe it. It was a rough, pretty emotional night," Cousins told The Undefeated in a phone interview on Monday night.

"I was f—ed up," Cousins said. "I said to Jarinn, 'Let's make a call.' He was shocked. It was very insulting to not receive an offer. But I understand. I prepared myself for this."