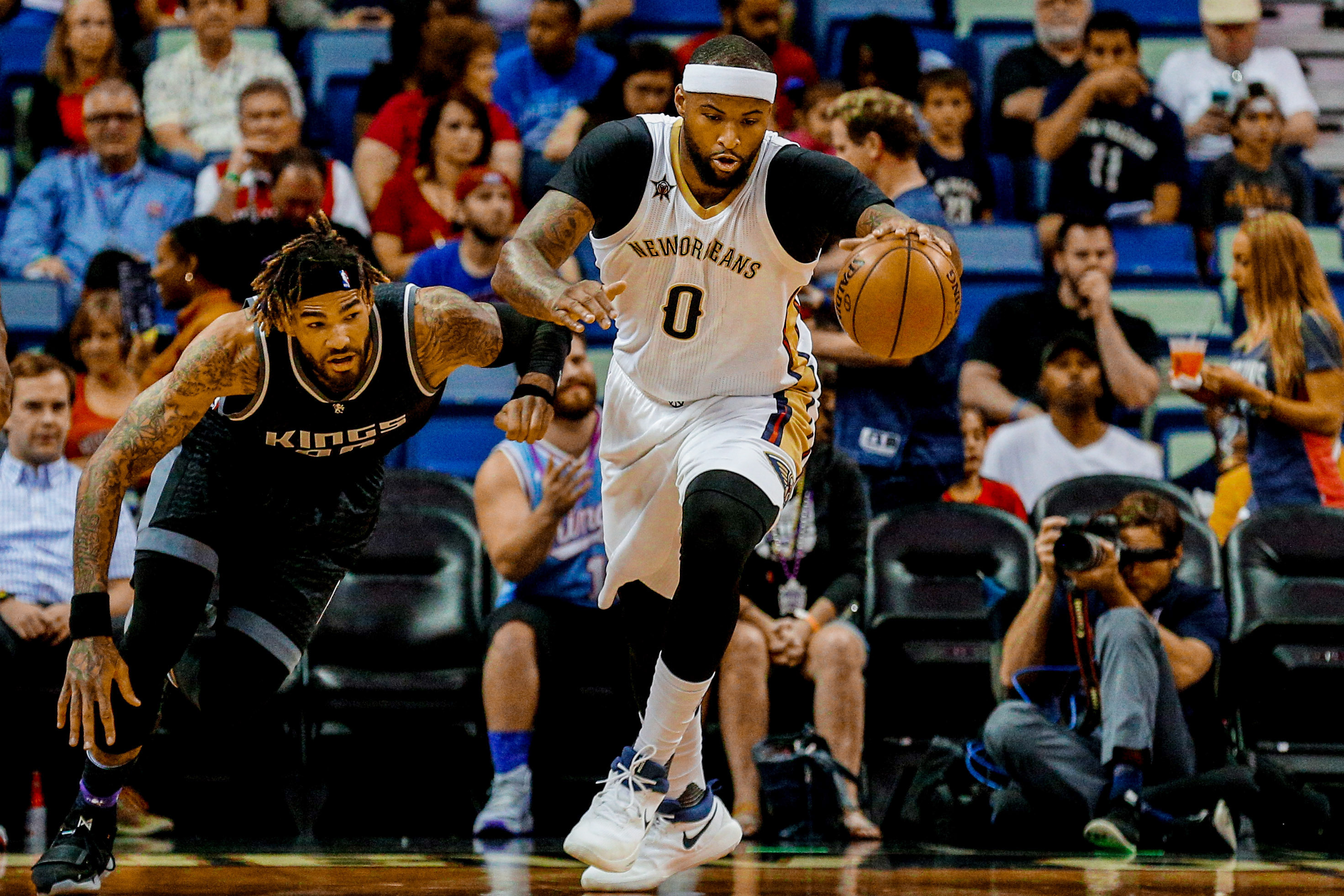 As we know, current New Orleans Pelicans big DeMarcus Cousins was surrounded by heaps of turmoil before he was finally dealt from a dysfunctional Sacramento Kings franchise. Trade rumors had been swirling around Cousins for years and when the deal with the Pelicans was finally agreed upon, it had to be a relief for both sides as each were getting a fresh start.
Sacramento received some pieces to kick off their rebuild while the Pels got themselves another bonafide superstar to pair with Anthony Davis in the frontcourt. Now with his first full season with the Pelicans officially underway, this has been the first time in Cousins' career that he didn't open a campaign as a member of the Sacramento Kings.
Reflecting on his rollercoaster time in Sacramento with ESPN's Marc Spears, Boogie wishes he had done more than one thing differently over his 7 seasons with the Kings in order to avoid the drama that plagued the earlier parts of his career:
"My biggest regret is … why didn't I leave when I had the chance?

I should have left when I had the chance, and avoided it all, because they told me what would happen,

All last year, I felt like that's all it was about. I got traded, and 'he hates Sacramento,' and that kind of fed into it. At the end of the day, it's a business… I kind of blame myself for even putting myself at that point. You knew coming in this was a business. How are you gonna be loyal to someone that ain't loyal to any player that's ever played this game? I was a fool."
Though Cousins may look back and regret the precious years he spent with the Kings instead of contending for a title elsewhere, at least he is now familiar first-hand with the business aspect of all of it. Cousins had inked a 4-year extension with the Kings in 2013, a deal he likely would've renewed with max numbers if had stayed put.
Now, Cousins and Davis have a legit shot at leading the Pelicans to a playoff berth, a goal that was unattainable for a lot of his years in Sacramento. Though he played against the Kings once last year, this Thursday will be his first return to Sacramento since being dealt. You can watch Cousins' full interview with Marc Spears below: