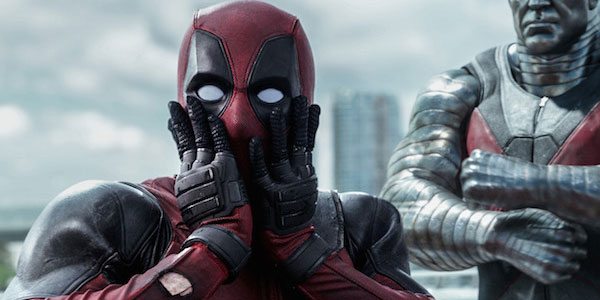 Deadpool is back and this time, he may have met his match. Deadpool, played by Ryan Reynolds, is on a mission to rescue a child kidnapped by Cable, a time-traveling vigilante mutant who is in many ways the direct opposite of Deadpool.  The trailer for the David Leitch directed film features the likes of Zazie Beats as Domino,  Morena Baccarin as Vanessa, T.J. Miller as Weasel, Stefan Kapicic as Colossus, Brianna Hildebrand as Negasonic Teenage Warhead, Leslie Uggams as Blind Al and Karan Soni as Dopinder.
While much of the basic information about the film's plot has been revealed, there was one surprise in the trailer. Actor and comedian Terry Crew made a brief cameo in the trailer that revealed the Everybody Hates Chris star may be a member of Cable's mutant force. No official details have been revealed about Crews' role, so we'll just have to wait and see.
The release of the trailer comes just hours after reports surfaced that Deadpool 2 scored extremely well in recent screenings. Of the two most recent screenings, the film scored a 94 and 98 respectively. The Hollywood Reporter described the most recent screenings as "electric and akin to watching the Super Bowl." These scores come after the cast did six days of reshoots in Vancouver over the last month.
The Marvel and 20th Century Fox feature film is set to premiere on May 18th just a few weeks after Avengers Infinity War.