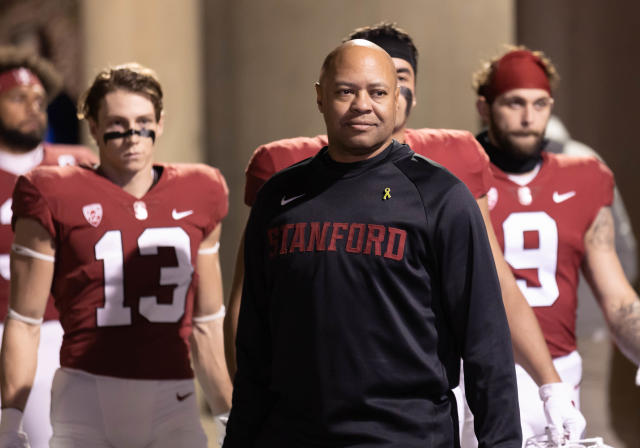 Head Coach David Shaw has informed the Stanford Cardinal football program he is stepping down after 12 seasons. He was the team's offensive coordinator under Jim Harbaugh and took over the program when he left the position for the San Francisco 49ers. Shaw attended Stanford as a student and a wide receiver from 1991 to 1994. He spent time coaching in college and the NFL before joining the Harbaugh staff at his alma mater. While his tenure started out great the last few years have featured losing seasons and no bowl games. The search for a new Head Coach begins for Stanford.
BREAKING: David Shaw just announced he has coached his last game at Stanford.

— Stewart Mandel (@slmandel) November 27, 2022
In his tenure with the Stanford Cardinal, David Shaw led the program to an overall record of 96-54 with a PAC-12 record of 65-40. The 2018 season was the program's last winning season (outside a 4-2 record in 2020 during the COVID season) and its last bowl appearance. In his tenure with Stanford, Shaw led the two to two Rose Bowl wins, two Sun Bowl wins and a Foster Farms Bowl win. Overall it was time for a change, but the program still won plenty under Shaw.
Thank you, @CoachDavidShaw, for 12 incredible years leading these #StanfordMen!#GoStanford pic.twitter.com/AAwQ73nBVU

— Stanford Football (@StanfordFball) November 27, 2022
In a statement announcing he was stepping down, David Shaw said the following about the decision: "I prayed about it, I thought about it, with every hour it seemed, it was more cemented in my head. The phrase that kept coming to me is: 'It's time. "I am not burnt out. I'm healthy; I feel good. But 16 years is a long time. … Sixteen years of running a program, 16 years of being responsible for everything, and everybody catches up to you."
Stanford will begin to look for their next Head Coach and Shaw's next move is to be determined, but it doesn't sound like he is done with football for good.