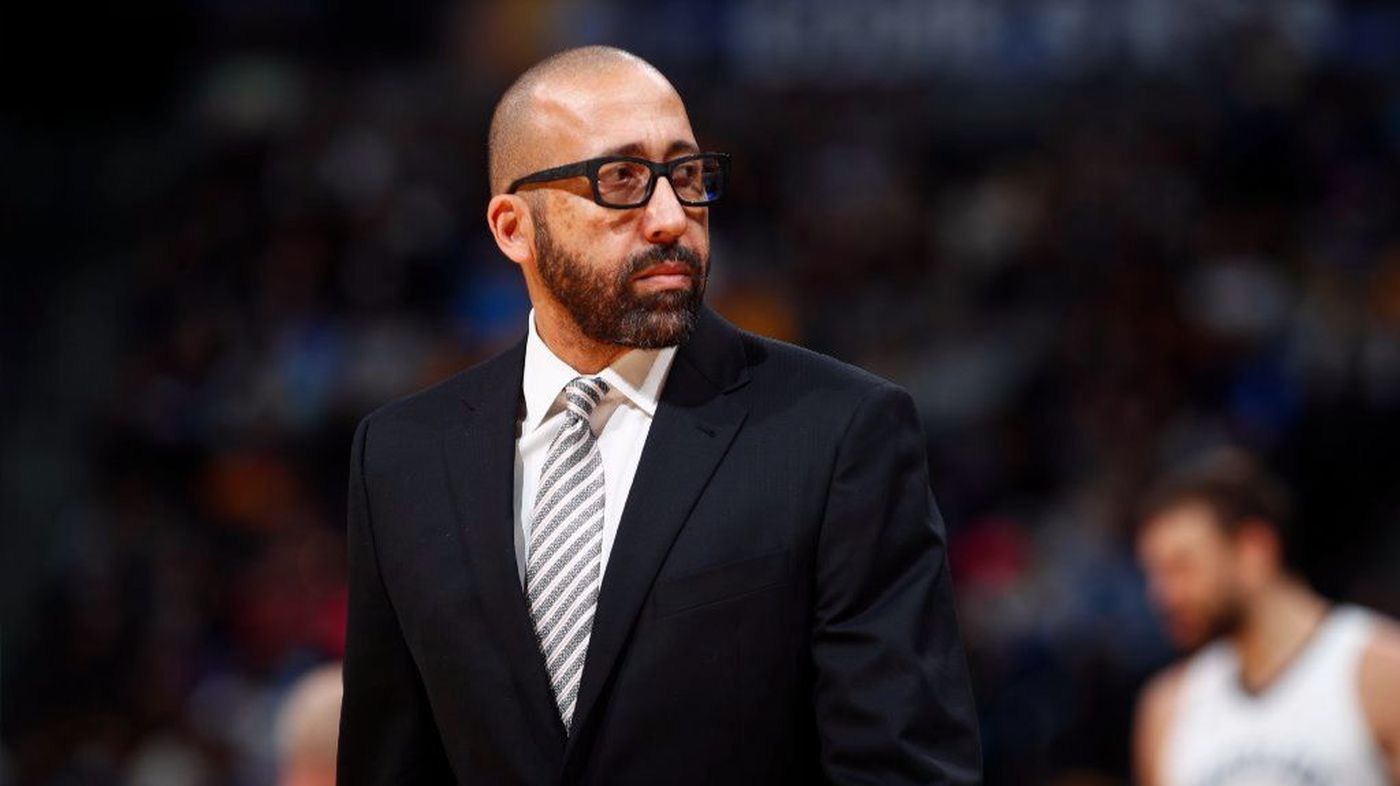 When David Fizdale was fired by the Memphis Grizzlies in what many considered to be a highly questionable move, the interest around his availability was inevitable. As one of the current bottom feeders in a competitive Western Conference, the Phoenix Suns need all the help they can get, including at the coaching ranks.
They fired previous head coach Earl Watson just three games into the season and though the results have been mixed under interim head coach Jay Triano, they reportedly have motive enough to show interest elsewhere. According to Sporting News' Mitch Lawrence, Phoenix is targeting David Fizdale as their head coach, with James Jones serving as an unlikely x-factor:
Phoenix is targeting former Memphis coach Dave Fizdale to replace interim coach Jay Triano, according to league sources. When Fizdale was the lead assistant to Eric Spoelstra in Miami during the LeBron Era, James Jones was on the Heat roster. Jones has been the Suns' vice president of basketball operations since last July.
As Lawrence pointed out, Jones is heavily involved with the Suns' decision-making process and his previous history with Fizdale in Miami could play a role. However, it remains to be seen whether the Suns even split with Triano. Though their 19-44 record is third worst in the West, Triano has received vocal support from numerous members within the organization, namely franchise centerpiece Devin Booker.
That being said, Fizdale may have his eyes set on somewhere outside of Phoenix. The LA native is also reported to be interested in the Lakers head coaching position, with the potential of a reunion with LeBron James when he hits free agency this summer:
The Suns could have some strong competition for Fizdale, though — sources report that he has his eye on the Lakers job, and the feeling is that his strong ties to James can help the Lakers land LeBron when free agency opens on July 1…

The league view is if the Lakers can land James with Fizdale's help, they'll have to move on from Luke Walton.
Though the idea of LeBron heading to LA has been flirted with, the thought of that coming to fruition remains a longshot. Of course, James thinks highly of Fizdale as the two do have the Miami ties and the superstar vouched for his ex-assistant coach following his firing.
Even without a job currently, it's apparent that David Fizdale is highly regarded on the open market. With plenty of vacancies likely opening up at season's end, Fizdale should expect to find an opportunity in the near future.