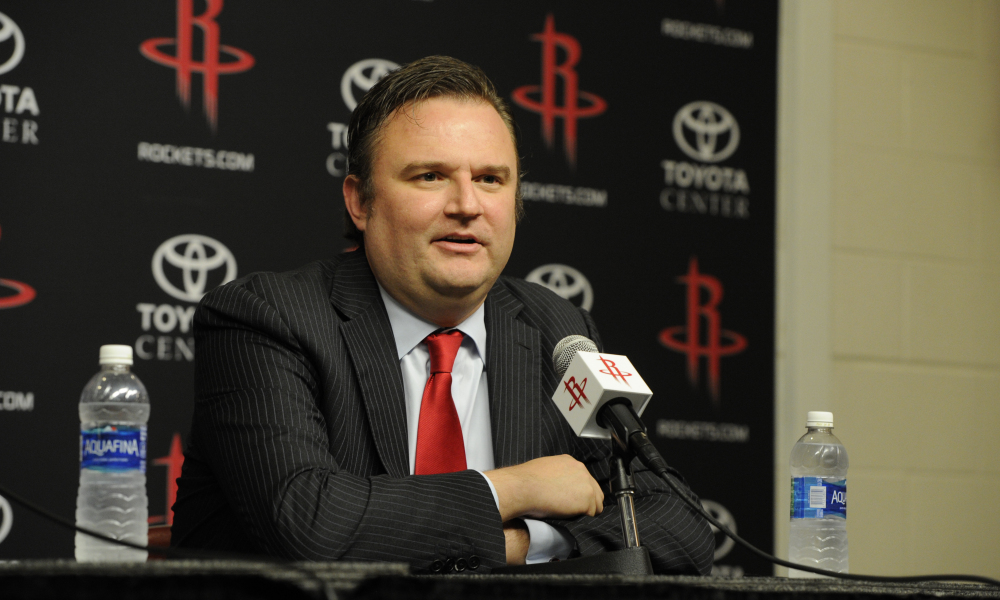 After a mere 13-day break, Daryl Morey is back on the job. In what felt like an out-of-nowhere newsflash, per The Athletic's Shams Charania, Morey and the Philadelphia 76ers agreed to a five-year deal, numbers undisclosed at the moment. According to Charania's report, the two groups will sign a deal as soon as this weekend.
The game of basketball saw a seismic shift in team-building as "Morey ball" ran wild for 14-headline stealing years. However, the well ran dry in Houston as the infamous Chris Paul- Russell Westbrook trade created a drought in future assets.
Not only did the on-court product seem to hit its peak, but Morey's "Free Hong Kong" tweet also created quite the stir, which didn't seem to sit right with Houston Rockets ownership. Nevertheless, the Houston Rockets finished with a 61.5 percent winning percentage as Morey ran the front office, which ranks second in the league.
Now, with more assets and trade possibilities, Morey looks right at home on the east coast. Morey, once again, has a veteran coach in Doc Rivers, and ownership hellbent on winning, which make for a recipe for success.
The first task at hand is finding ways to make the Ben Simmons-Joel Embiid a smooth fit, or quite possibly shipping one of the two elsewhere for future assets and compatible role players.
Since September 20, 2019, Elton Brand has sat as the general manager, with mixed results as the former player made some immediate splashes in the short term. However, the Al Horford and Tobias Harris contracts don't mesh with the stars in addition to cramping up the books for future moves.
Morey, although more than capable of making do with the aforementioned contracts, will probably look to spruce up the rotation with some swift trades. The former Rockets GM will run basketball ops with Brand as the general manager.