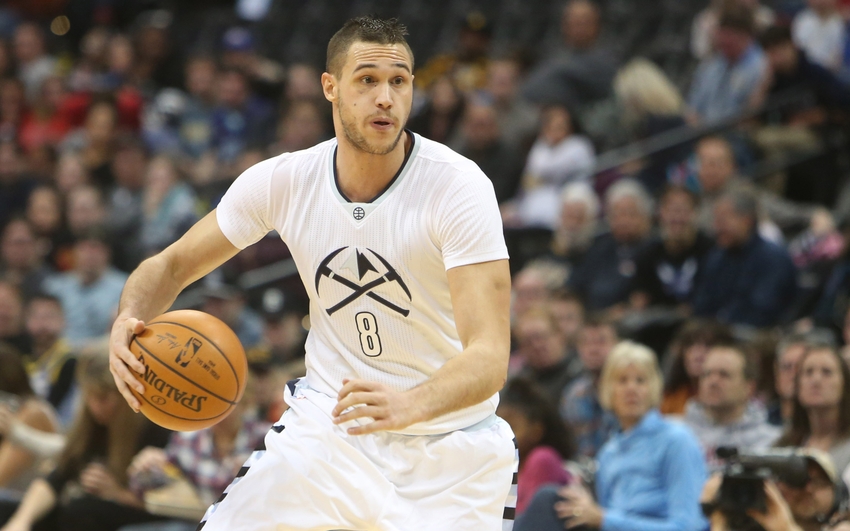 With only a few more weeks left until the NBA trade deadline, the talks and rumors around the league are starting to heat up. The first domino to fall may have been between the Denver Nuggets and Portland Trail Blazers over the weekend. The Denver Nuggets agreed to send center Jusuf Nurkic and two 1st-round picks to Portland in exchange for Mason Plumlee.
Despite this trade, the Nuggets may not be done making moves before the deadline comes around. One player that has caught the attention of a few teams and could be on the move is small forward Danilo Gallinari.
Following from Marc Stein of ESPN.
Now that the Jusuf Nurkic trade we've been anticipating for weeks has materialized at last, league sources say Danilo Gallinari is a prime Nugget to watch between now and the deadline. The Raptors and Clippers are among the teams said to be monitoring Gallinari's availability, amidst a growing belief that Denver is prepared to move him, given that the Nuggets anticipate that Gallinari will bypass the final season of his current contract (valued at $16.1 million) and join Millsap on the open market, and they don't plan to spend big to retain the Italian.
This season, Gallinari is averaging 17.2 points per game while shooting 43.2% from the field. The Italian small forward could certainly help two teams in the Raptors and Clippers who lack production from the small forward position. Poised to make a playoff push, the Nuggets may have to choose between keeping either Gallinari or Wilson Chandler.
Whatever the case may be, the Nuggets are weighing their options and could be back in trade headlines if the opportunity presents itself. This could be gearing up to be an exciting trade deadline across the league here in the upcoming weeks.