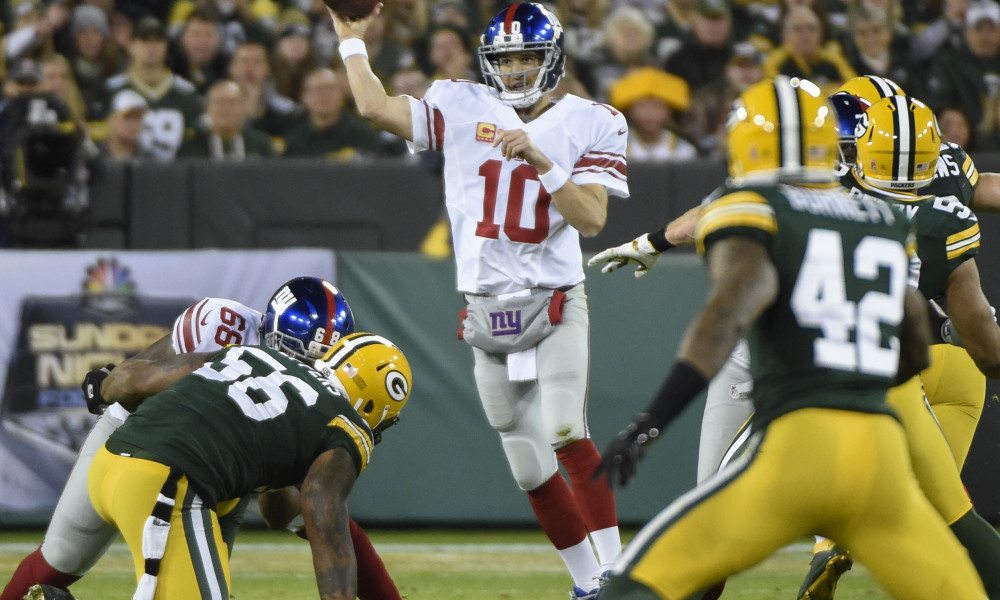 It appears as if the Eli Manning era is over for the New York Giants.
According to NFL Network's Ian Rapoport, the team is poised to go with rookie Daniel Jones.
End of an era: The #Giants have named Daniel Jones as their starting QB. Eli Manning goes to the bench.

— Ian Rapoport (@RapSheet) September 17, 2019
It remains to be seen what will become of Eli, obviously. But if he's not ready to hang it up, one would think a quarterback-needy team might be interested in his services. The Giants looked ready to move on from Manning once before (at the time, rumors of Manning being traded to the Jacksonville Jaguars were rampant) only to backtrack and go back to him as the starter after a single game.
This time, though, it feels more definite.
The Giants took Jones with the sixth overall pick in the draft this past offseason. so he was the assumed to be groomed to take over at some point from the time he was selected out of Duke.
If this really is it for Eli (who's 38), he'll go down as one of, if not the, best quarterback in franchise history. The two-time Super Bowl winner is in his 16th year – all with New York. He has a career 84.1 Quarterback Rating with a 60.3 percent completion rate.
Perhaps Manning's best ability throughout his career was being able to stay on the field. Since playing in nine games as a rookie (seven starts), he's only missed one game. That came in 2017 when it looked like Manning was benched in favor of Geno Smith.
Jones, 22, takes over a Giants team that appears to still be pretty far away from becoming the Super Bowl contender it once was. Though the presence of running back Saquon Barkley in the Giants' backfield should take a little pressure off the team's new quarterback.