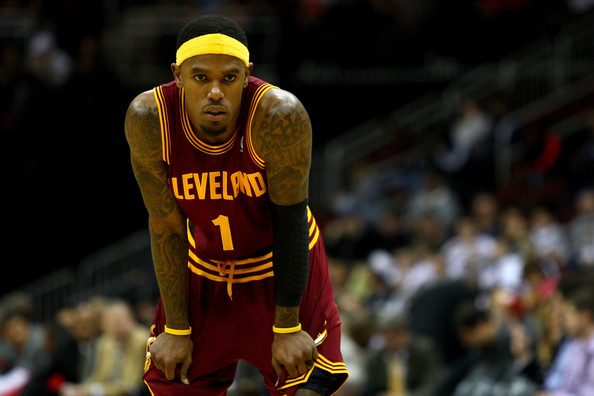 Daniel "Booby" Gibson has not seen time in the NBA since the 2012-2013 season with The Cleveland Cavaliers, but that's not stopping him from exploring new career fields.
Gibson is mostly known for his 31 point Game 6 playoff performance in 2007 for The Cavaliers which sent the Cavs to their first ever NBA finals series.
Now Gibson taking some time off to work on a few side projects his music career and possibly writing a children's book. In Gibson's new music video he raps about current events involving racism and current news topics. Gibson doesn't close the door on a possible NBA comeback, and even makes his playoff predictions and Gibson even thought The Nets would shock the world to make a playoff push.
I'm glad Gibson has plans for after basketball seems very ambitious with his career path. Here's Gibson's new music video.
The message is obviously very current, but not sure if I like Gibson the rapper just yet feel like he could still be a productive NBA player. Maybe I'm just not used to it or need to hear more before I can judge.
Tell us what you think of Daniel "Boobie" Gibson's video on Def Pen Radio's Facebook page and @defpenradio.