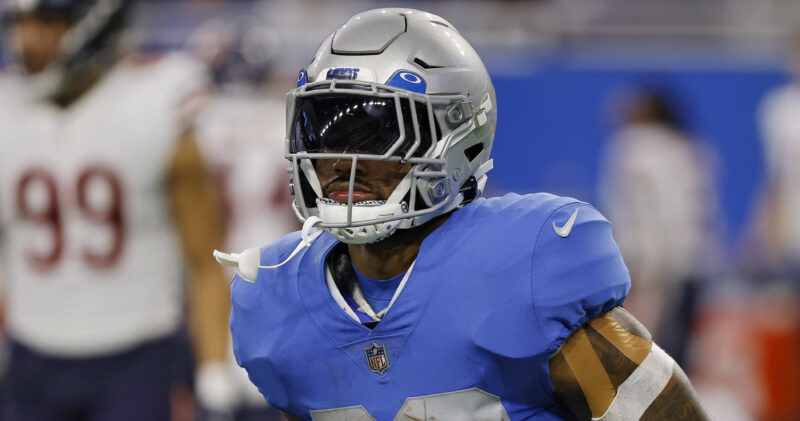 The Detroit Lions have traded running back D'Andre Swift to the Philadelphia Eagles in exchange for a fourth-round pick in the 2025 NFL Draft. Philadelphia and Detroit also swapped 7th-round picks in the 2023 NFL Draft with the Lions getting a pick 30 spots higher in the round. The Lions were reportedly shopping the starting running back during the draft and found a trade partner in the Eagles who needed an upgrade at the position. This offseason Detroit signed Chicago Bears free agent running back David Montgomery and drafted Alabama Crimson Tide running back Jahmyr Gibbs in the first round of the 2023 NFL Draft.
Trade terms, per source:

?Eagles get: RB D'Andre Swift and 7th round pick (No. 249)

?Lions get: a fourth-round pick in 2025, and seventh-round pick (No. 219).

— Adam Schefter (@AdamSchefter) April 29, 2023
This past season with the Detroit Lions, D'Andre Swift carried the ball 99 times for 542 yards and five touchdowns. He also caught 48 passes for 389 yards and three receiving touchdowns. There is no question that Swift is a dynamic back when healthy, but for much of his career, his health has been the issue. Injuries have plagued his young career thus far and it seems that the Lions with a new Head Coach, are just ready to move on from him. The Eagles will be a change for him and perhaps a chance to course-correct his career and hopefully stay healthy.