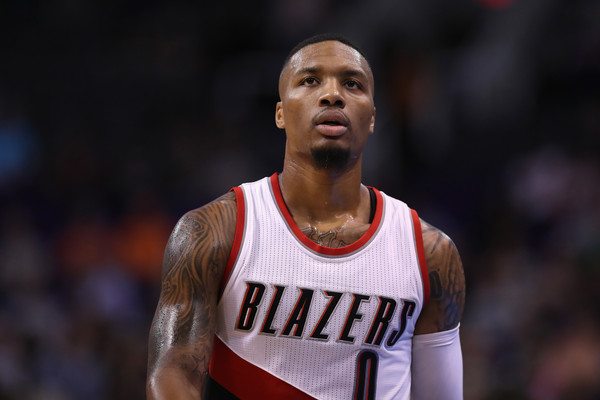 The Portland Trail Blazers willed their way into the playoffs and have played great basketball since trading for big man, Jusuf Nurkic. They have won 18 of their last 27 games and were rolling before Nurkic got hurt a few games before the playoffs. This did not deter the supernova that is Damian Lillard and his nearly 50/40/90 teammate, C. J. McCollum, as now the Blazers have a date with the Golden State Warriors in the first round.
When asked in a post game interview to choose between the Blazers beating the Warriors in 6 or 7 games, he said what any confident basketball player would say.
Blazers in 6
The Blazers have a long road ahead of them if they want to pull off what would be the biggest upset in NBA history. They no doubt have the fire power. Both Damian Lillard and C. J. McCollum are shooting above 41% from 3 since the All-Star break and Jusuf Nurkic may be able to return for the start of the playoffs. The Warriors, however, are one of the most talented teams of all time.
It is nice to see a great player as confident as Damian. What is the point of playing if you don't believe you can win?
You can watch the full clip below.
Damian Lillard says @trailblazers in 6 games? #NBAplayoffs pic.twitter.com/saNtJvrdWA

— CSN Northwest (@CSNNW) April 13, 2017