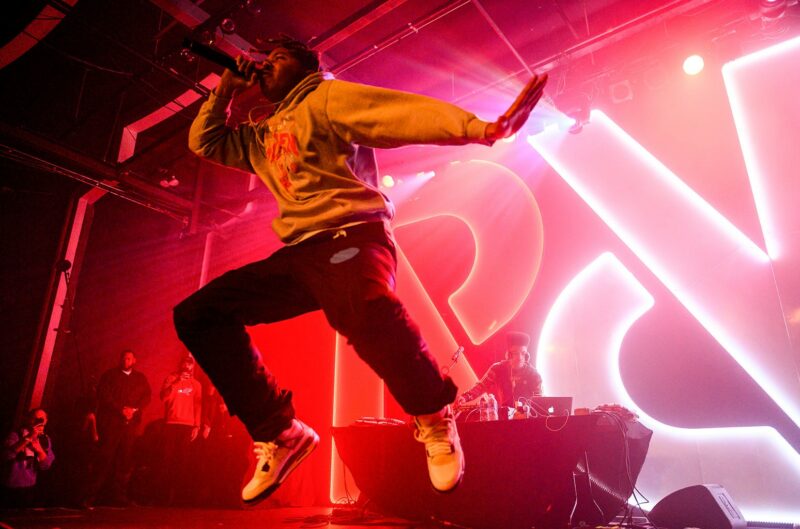 Grammy-nominated rapper Cordae has launched his own record label, Hi-Level. The Maryland native broke the news during an interview with Billboard.
"I looked at the genuine relationships that I've been able to build these last couple of years, and realized I already have enough moving parts to create an extremely successful label," the new record executive told Neena Rouhani.
The most intriguing aspect of his new venture is its independent nature. While Cordae is signed to Atlantic Records, his label is completely independent and funded with his own money.
"I'm able to see all the functioning parts and what it takes to run a successful , from the inside," he said about what he's learned at Atlantic and hopes to bring to Hi-Level.
"Hi-Level [will house] artists, production, and management, where everyone elevates together, by way of working together," his manager, Ace Christian, adds.
Cordae is not just looking to sign rappers. He's looking to sign singers, drummers, guitarists, producers and all-around creatives.
"Everybody thinks my first artist is gonna rap like me, when that may not be the case at all," Cordae explained.
"If we find the next Jazmine Sullivan, I'd be extremely happy."
As he gets Hi-Level up and running, he is quick to remind fans. He will still be releasing new music. At heart, he will always be an artist. Corde just wants to help the generation coming up under him reach their dreams as well.
"My music is the engine that drives it all," he said.
"That's my passion and my ultimate love."