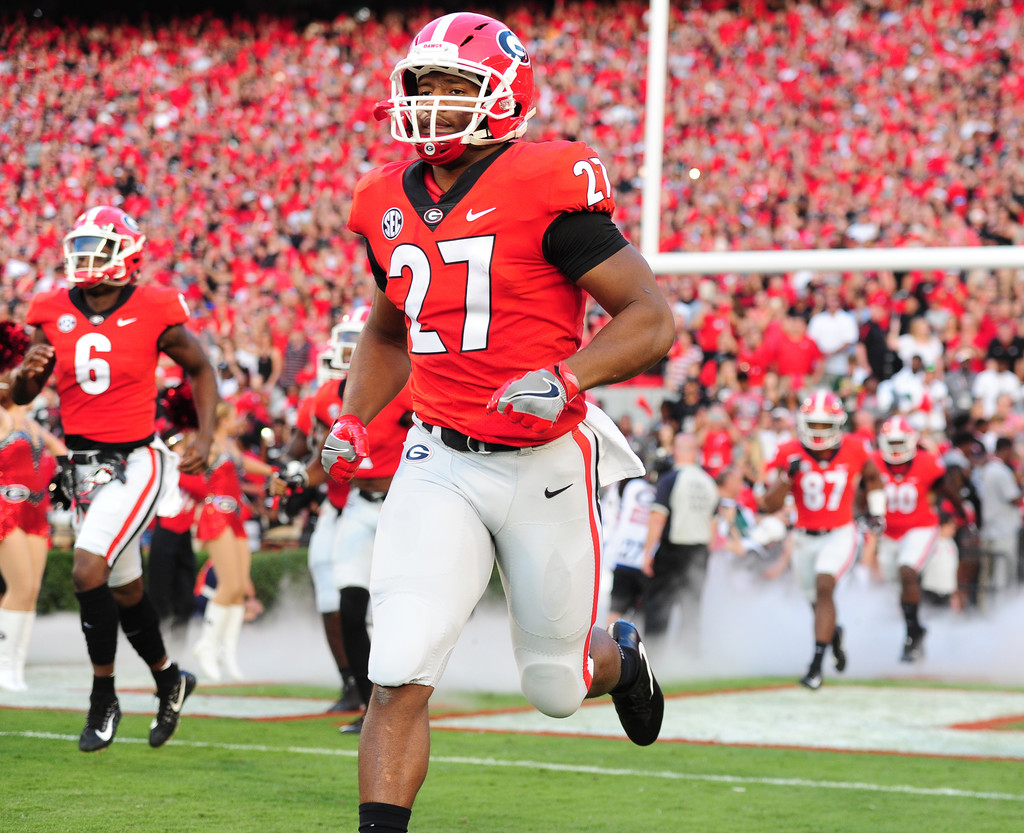 College Football Playoff Week 11 Rankings
In this week's edition of the College Football Playoff rankings, the top four remains the same. Those teams being Georgia, Alabama, Notre Dame and Clemson. Yes, the top-2 teams are both in the SEC, which will possibly make for an incredible SEC Title Game. While this shouldn't be an issue, they are both the best teams in the country hands down. Georgia has had a very impressive season, seemingly destroying everybody in their path. While as a team like Clemson, they don't have a very impressive resume to be in the Playoff as of now. There's teams like the Tigers and Sooners that are definitely arguable to be moved to different spots. As always, the hype is always fun when these rankings are released. Tuesday's definitely are always better with the Playoff ranking show every fall.
College Football Playoff Controversy Continues
The Clemson Tigers definitely do have some impressive wins to accommodate for their spot at No. 4. Although, is it enough? With wins over Auburn (now No. 10), NC State (now No. 23), and VT (now No. 17), they definitely do have a significant impact for their ranking. Although, the debate right now is that Oklahoma should deserve that fourth spot. Oklahoma's only loss was to an impressive Iowa State team by a touchdown. They've defeated Oklahoma State (now No. 15) last weekend, and Ohio State (now No. 13). Clemson's loss was to an un-ranked, and still un-ranked, Syracuse team. Putting those facts into consideration, does it make sense to put Oklahoma at No. 4 instead of Clemson? Arguably. As of now, those two teams are in a flip-of-a-coin kind of spot at 4th and 5th.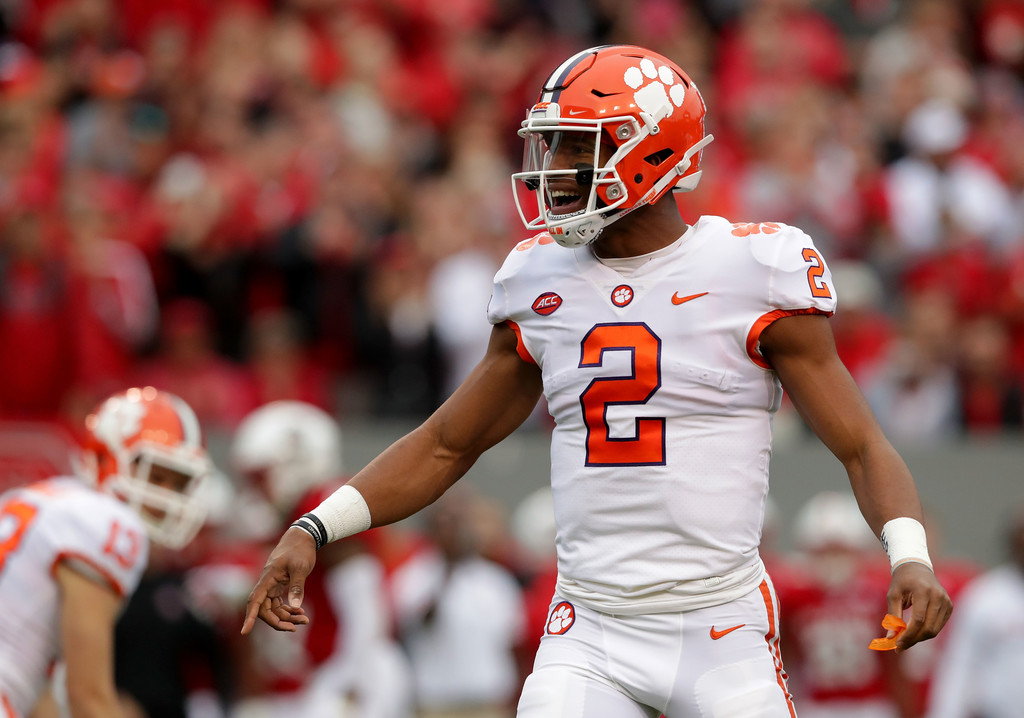 The Iowa Hawkeyes make an impressive jump after defeating No. 6 Ohio State by 31 on Saturday. They have made it all the way up to No. 20, right in front of their in-state rivals, the Iowa State Cyclones. The Buckeyes of Ohio State dropped down to No. 13, which is respectively fair. The Michigan State Spartans made a gigantic climb from 24 to 12. With a major victory over the Nittany Lions at home, they deserve that ranking fair and square. The Hawkeyes and Spartans are definitely two of the most improved teams in the country over the span of the last few weeks. With how young those two teams are, their seasons have turned into the perfect direction at the right time.
CFP Week 11: So Far, So Good
With the exception of the Clemson and Oklahoma controversy, these rankings are indeed very realistic. It seems like every team has their perfect spot in the poll, and nothing seems like an outlier. Let's see what happens when this weekend arrives with some of the best games of the season. Notre Dame vs Miami, Alabama vs Auburn, Oklahoma vs TCU, Iowa vs Wisconsin, and more. College Football never fails to disappoint.