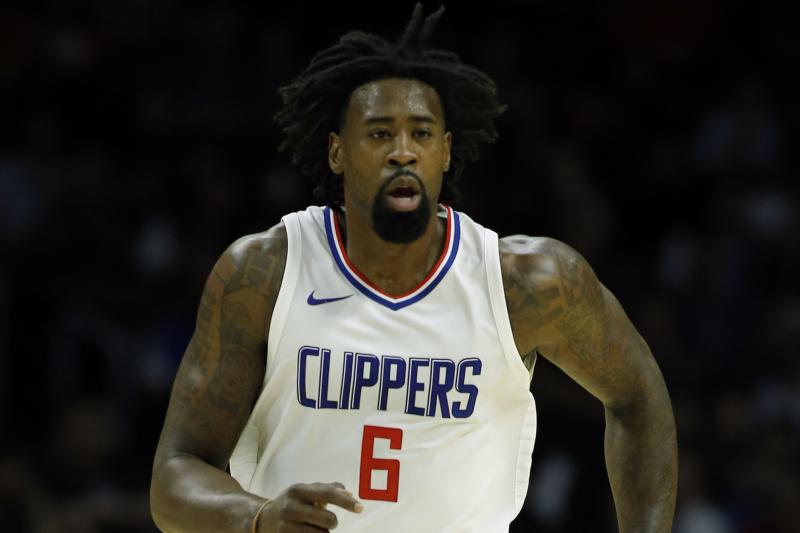 The Los Angeles Clippers have started the season off well despite Chris Paul leaving for supposed greener pastures in Houston. The Clipper traded Chris Paul for Patrick Beverley, Lou Williams, Sam Dekker, Montrezl Harrel, and a 2018 1st-round pick over the summer. According to ESPN's Zach Lowe, there was a sliver of a chance that Clipper center DeAndre Jordan could have been traded to Houston instead of Paul.
Lowe reports that in the team's quest for a deal that would increase productivity in 2016-2017, the front office inquired about the Rockets' Clint Capela in exchange for Jordan. The deal, reportedly, never picked up any real steam.
Following from ESPN,
They had chances to trade one cornerstone big man for picks and players who would fit with Paul. Teams called regularly about Griffin. The Clippers have explored DeAndre Jordan trades, though perhaps only one proposal — a deal which would have sent Jordan to Houston at last season's trade deadline for Clint Capela, picks and players — ever gained semiserious traction, league sources say.
Capela is a viable weapon for the Houston Rockets offensive attack. His defensive acumen is steadily improving the longer he is the in the league.
Capela, while his stock is rising, isn't an incredible upgrade if he were to replace Jordan in the Clipper scheme.
Much like Jordan, Capela's offensive output is derived from lobs from ballhandlers and putbacks.  He has shown the ability to put the ball on the floor and make a play, but that isn't a mainstay of his game. Additionally, Jordan is a much better defensive player than Capela at this point in their careers.
Whatever the Clippers were looking for, they weren't liable to find it in the three-year man out of Switzerland. I have nothing against Capela personally, but he certainly wouldn't have fixed a whole lot for the Clippers last season.