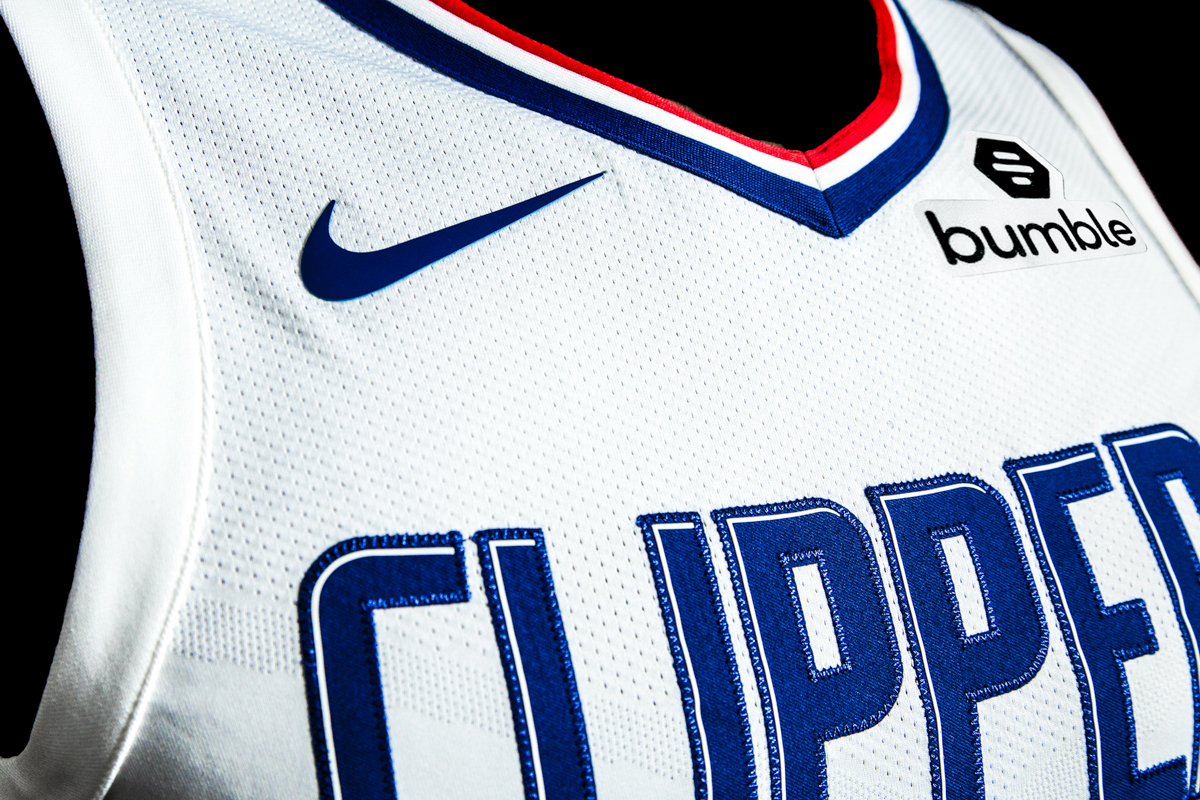 As one of the most proactive professional leagues on the planet, the NBA has done a stellar job at pushing the envelope towards addressing various social issues. Especially in recent months, the NBA and its players have admirably spoken out on issues they see as problematic in society, whether it be regarding politics or the stigma around mental health.
The Los Angeles Clippers are set to continue spreading an important message, this time through their on-court appearance. The team announced that they will debut their "Empowerment Badge" to help promote gender equality. The patch will feature the logo of the up and coming dating app Bumble and is set to debut on Clippers jerseys March 6th.
This latest move from the Clippers is a part of the ever-expanding #StrongerWithHer movement which strives to bring attention to the importance of gender equality. There is absolutely no reason women shouldn't be able to feel equal to their male counterparts and this latest move from the Clippers will help bring light to the issue.
Clippers president of basketball operations Gillian Zucker shared her excitement about the partnership and how this latest move is a major step:
"From our players on the court to our leadership team, we are proud to stand with Bumble and do our part to emphasize that diversity and gender equality in the workplace is essential to organizational excellence. Bumble's message and technology provide a platform for women in new and non-traditional spaces and it's important to the Clippers that we innovate and reach our fans wherever our fans are."
The reasoning behind using the Bumble dating app is due to its unique format that caters directly to women. Launched in 2014, Bumble has blown up in recent years and what makes it different is that the woman must always make the first move.
The "female first" app currently has over 26 million users today and is available in the App Store and Google Play in over 144 countries worldwide.