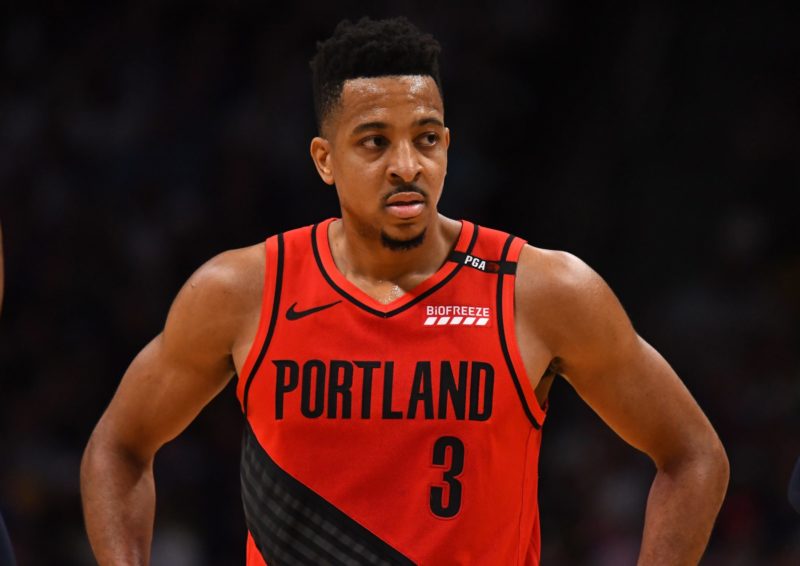 Guard CJ McCollum has agreed to a 3-year and $100 Million contract extension with the Portland Trail Blazers, according to Adrian Wojnarowski of ESPN. The deal is set to start in the 2021-2022 season as McCollum has two years left of the 4-year extension that he signed in 2016.
ESPN story on @CJMcCollum and the Blazers reaching agreement on a three-year, $100M extension. Total deal now: Five-years, $157M. https://t.co/2kDWzPbP7U

— Adrian Wojnarowski (@wojespn) July 30, 2019
This past season, the Blazers had a 53-29 record which gave them the third seed in the West. With the contributions of Damian Lillard and McCollum, they reached the Western Conference Finals to play against the Golden State Warriors but they lost the series.
Now, the Blazers will have their starting backcourt of McCollum and Lillard together for the next five season as, earlier in the summer, Lillard agreed to sign a 4-year supermax extension which adds to the two years he has left of his current contract.
McCollum, a former winner of the Most Improved Player Award, played a total of 70 games in the regular season as he missed 10 games due to an knee injury before the playoffs started. Last season, he averaged 21 points, 4 rebounds, 3 assists in 33.9 minutes per game while shooting 37.5 percent from the three-point line.