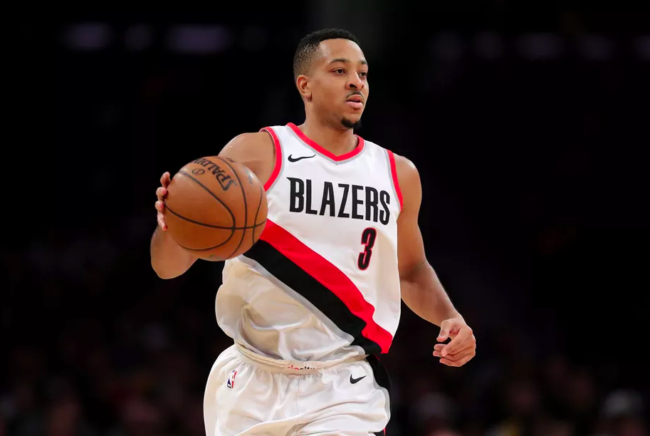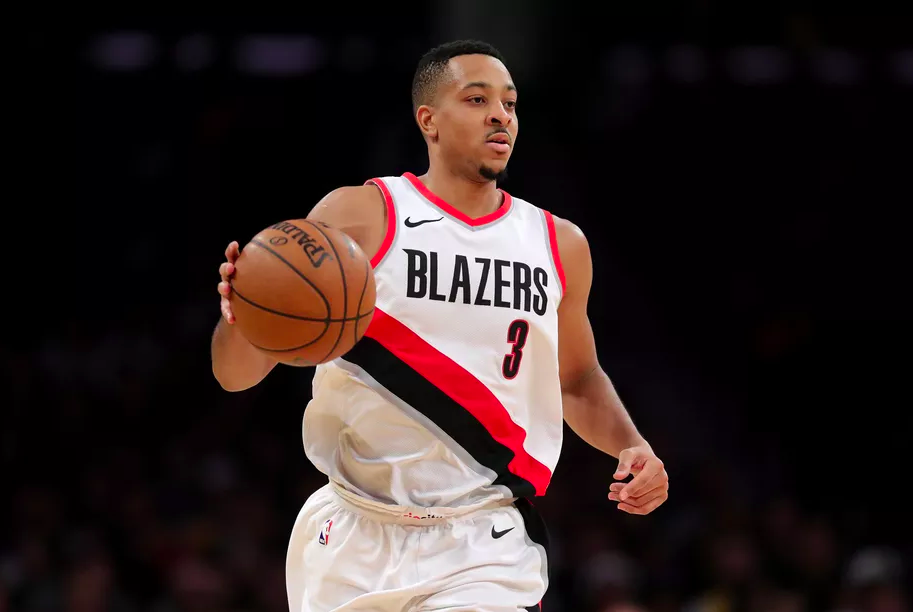 Portland Trail Blazers guard CJ McCollum suffered a scary knee injury in the team's loss to the San Antonio Spurs on Saturday night, requiring his teammates' assistance to walk off the court following the incident:
Prayers up

CJ McCollum had to be carried to the locker room after this awkward landing.pic.twitter.com/rV6ONfhRmA

— Def Pen Hoops (@DefPenHoops) March 17, 2019
While it's never good to see a key player suffer an injury on a playoff-hopeful team, the Trail Blazers are fortunate that their second-leading scorer's situation isn't worse. The initial consensus after seeing McCollum go down was that he suffered a more serious injury, which could've resulted in an extended absence.
Instead, both the 27-year-old guard and the fourth-seeded Trail Blazers were received some fortunate news following an MRI: McCollum only sustained a popliteus strain in his left knee, and will be re-evaluated in just one week, the team announced:
.@CJMcCollum injury update: https://t.co/iGtwYMq1f6 pic.twitter.com/XChSXEl12n

— Trail Blazers (@trailblazers) March 17, 2019
It's possible that McCollum may return following this week's slate against the Indiana Pacers, Dallas Mavericks, and Detroit Pistons. Luckily, the team is deep on the wings, and have a number of suitable replacements to somewhat fill the void in the meantime. Rodney Hood, Seth Curry, Jake Layman, and Evan Turner will likely see expanded roles in his absence.
McCollum has stayed remarkably healthy throughout his career, starting all but just six games since he took over as the team's starting shooting guard in 2015-16. The Lehigh alum notably received a PRP injection due to soreness in his other knee during the summer, forcing him to miss nine weeks of basketball-related activities.