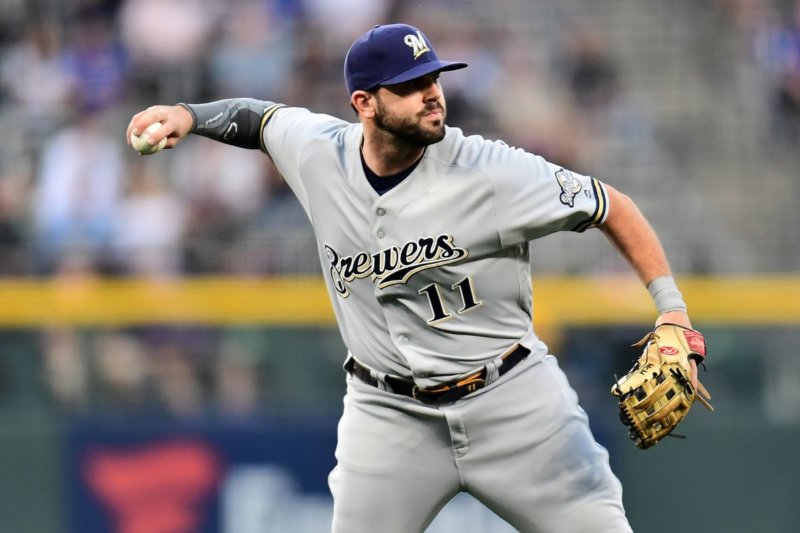 The Cincinnati Reds have made a splash in the 2019-20 offseason by signing infielder Mike Moustakas. It has been reported that the Reds have agreed to a four-year, $64 million contract with Mike Moustakas. The announcement was made almost minutes after it was reported that the Reds would non-tender José Peraza before the deadline. Jeff Passan of ESPN reported the details of the Reds first major addition this offseason.
Mike Moustakas' deal with the Cincinnati Reds is for four years and $64 million, sources tell ESPN.

— Jeff Passan (@JeffPassan) December 2, 2019
Last season, Moustakas ended up returning to the Milwaukee Brewers after the market was thin after he waited it out. With the Brewers in 2019, Moustakas managed a .254/.516/.329 slash line with 35 home runs and 87 RBI. Moustakas is slotted to be playing second base and will fill Peraza's role, making the Reds lineup more depth filled. The belief is that Moustakas will give the Reds the added boost they need to make a push within the tough National League Central division.
The Reds have not had a lot of activity in the free-agent market, but bringing in Moustakas shows they are looking to make changes and improvements. As free agency progresses, watch for the Reds to keep making changes to their roster to try and become competitive in a division that could see some changes this offseason. With teams like the Chicago Cubs rumored to be moving some big stars, things could change, and the Reds have appeared to move into contention mode and want to become a competitive ballclub.