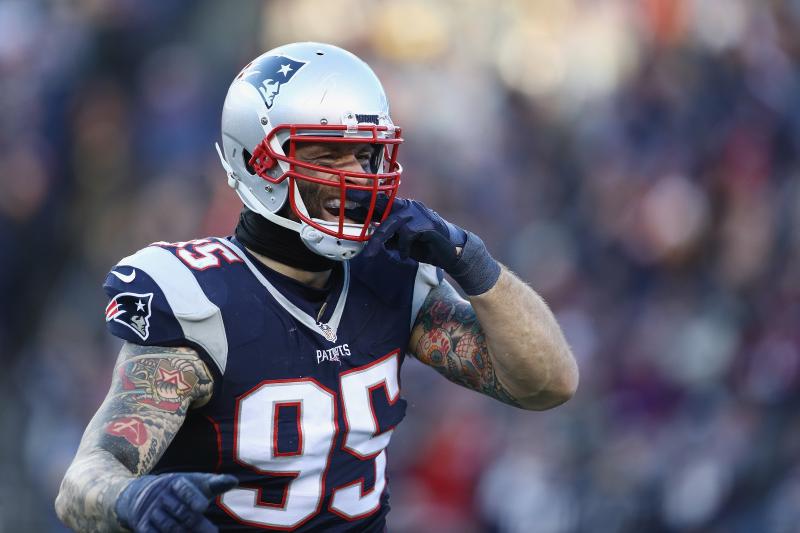 After a successful one year deal in New England, winning a Super Bowl and all, Chris Long is on the move.  Son of Hall of Famer, Howie Long, the defensive end reportedly got a two year deal with Philadelphia.
The veteran had 4 sacks last year for the Patriots and brings a leadership mentality that is lacking on the Eagles defense.  Chris will start right away for Philly and is just another one of the big named free agents that the Eagles have signed.  While signing two starting wide receivers in Alshon Jeffery and Torrey Smith, they decided it was time to add to the defense this time.
Although Ian Rapoport had first reported that Chris Long was signing a one year deal that was very similar to the one he signed in New England last year, he later corrected himself.  Explaining that it is a two year contract with the first year similar to his Patriots contract.
Had said it was a 1-year deal… it's actually two where the first year is similar to last year's in New England https://t.co/y3x66qvgPC

— Ian Rapoport (@RapSheet) March 28, 2017
Now that you know this is a big boost to the Eagles defensive line, being that they just got a starter for just a couple million, you probably are interest in knowing if this is going to affect the oddly active Patriots.  The answer to that is not really… in one of the biggest steals of the offseason, the Panthers shipped Kony Ealy to New England for practically nothing.  With Ealy being a much younger player, letting Long walk was a no brainer.
The defending Super Bowl champions weren't sweating this one out, but the Eagles were happy to scoop up their leftovers.