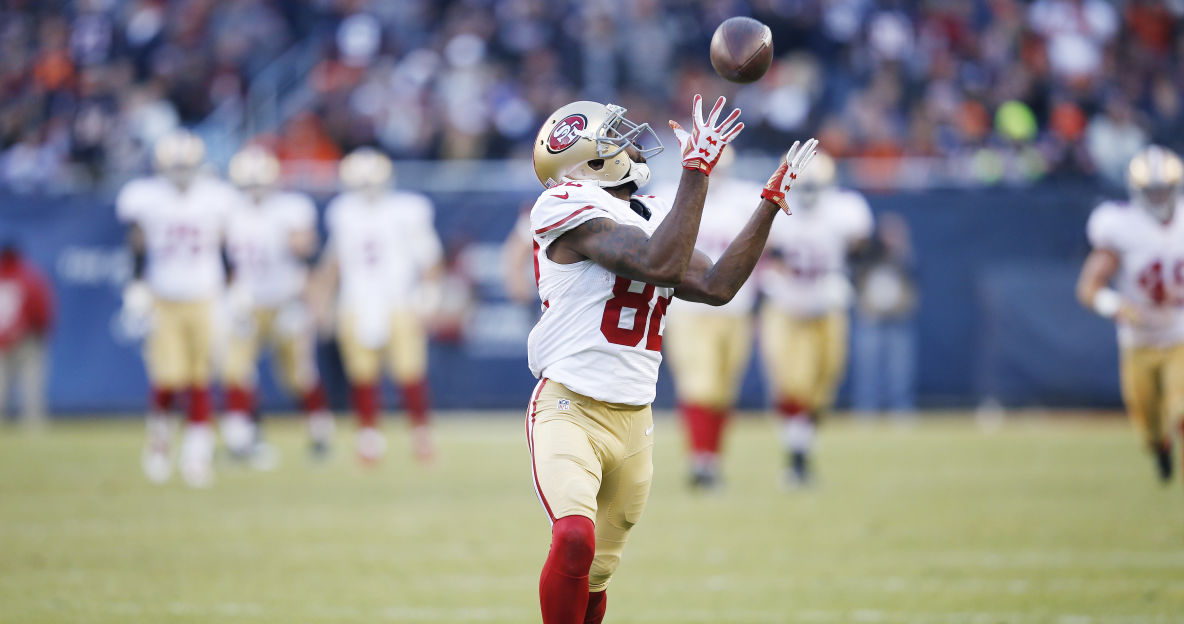 The Eagles have been mentioned in many wide receiver rumors and they might have finally landed their guy.  After a big contract in San Francisco was unable to work out, Torrey Smith will be heading to Philadelphia according to NFL.com.
Philadelphia is young, but believes they are close to contending with the rest of the the NFC East in what has turned into a really difficult division.  Trying to keep up with the suddenly star studded Cowboys, the consistently average Redskins and the Giants, who you can really never count out with a dynamic offense.
After a sensational season in 2013 with the Baltimore Ravens, Smith has been unable to eclipse 1,000 yards again.  He hasn't even hit 800 yards, but being in San Francisco for the past two years has not helped his situation out.
The Eagles are searching for a true number one wide receiver and Smith has the ability to stretch the field, something the Eagles have been missing since Desean Jackson left.  Second year quarterback is looking to develop chemistry with a go to receiver and Philadelphia will be looking for him to be that guy.
Smith is coming over on a cheap contract for $15 million over 3 years.  If Torrey is able to bring back the magic of his 2013 season to the city of brotherly love, we might be talking about him being the steal of free agency.