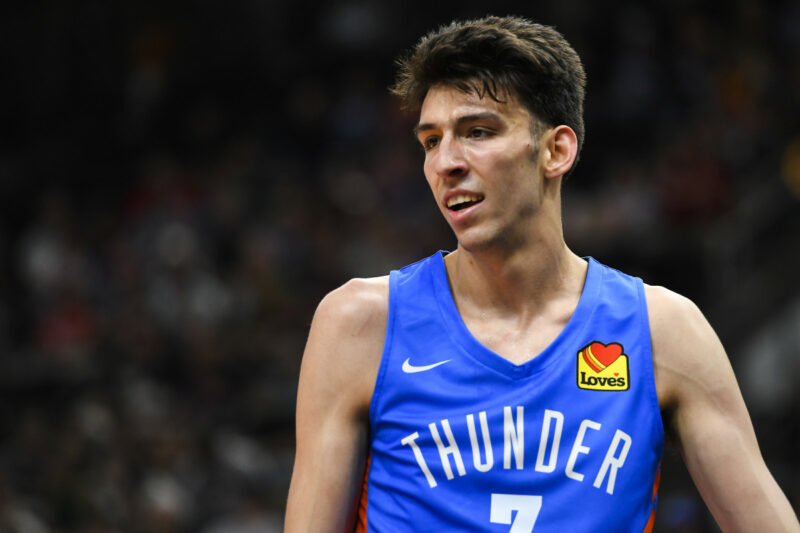 After undergoing further evaluation Oklahoma City Thunder rookie big man Chet Holmgren will miss the 2022-23 NBA season with a Lisfranc Injury in his right foot. The injury happened when Holmgren was defending Los Angeles Lakers forward Lebron James at the CrawsOver Pro-Am in Seattle, Washington. That game was later called off because of unsafe court conditions. This setback will delay his anticipated NBA debut to the 2023-24 NBA season. Holmgren is considered a top-level NBA prospect and the Thunder will think about his long-term impact heading into 2023.
Oklahoma City Thunder 7-footer Chet Holmgren will miss the 2022-2023 season with a Lisfranc injury to his right foot. Holmgren, the No. 2 pick in the 2022 NBA Draft, suffered the injury in a Pro-Am game in Seattle on Saturday.

— Adrian Wojnarowski (@wojespn) August 25, 2022
As a freshman with the Gonzaga Bulldogs last season, Chet Holmgren averaged 14.1 points, 9.9 rebounds, 1.9 assists, and 3.7 blocks per game. He paired those numbers with a field goal percentage of 60.7 percent and a three-point percentage of 39 percent. The Oklahoma City Thunder have high hopes for their rookie big man and will wait a year despite drafting him with the second overall pick in the 2022 NBA Draft. This injury is not ideal, but the Thunder are willing to wait for a player they believe is a generational talent.
GM Sam Presti on Chet Holmgren:

"If you asked me before the lottery… you could pick between one or you could pick eight, or, the other option is you could have Chet Holmgren, but you have to wait a year to get him — I would not let you finish the sentence."

— OKC THUNDER (@okcthunder) August 25, 2022
Injuries are always unfortunate, but NBA teams are no strangers to dealing with them. The Philadelphia 76ers dealt with early Joel Embiid injuries and they would say it worked out for the team. Chet Holmgren will have to wait one more season, but for now, he needs to focus on getting healthy. We here at Def Pen Sports hope to see him recovered and back on the court as soon as he is able.