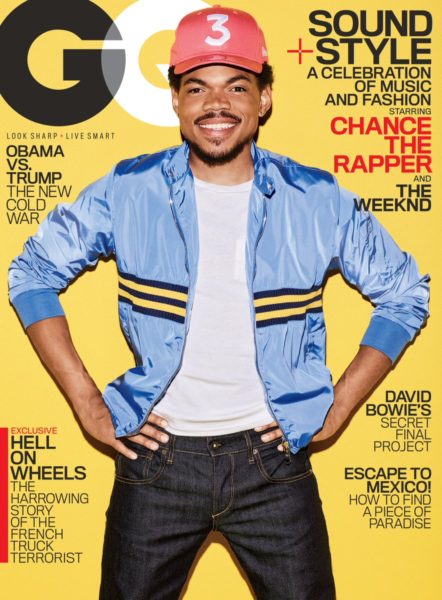 Looking back across the past several months, things have looked nothing but great for Chance The Rapper. Releasing his latest body of work, Coloring Book, launching a successful tour, and recently scoring a handful of Grammy nominations, Chance The Rapper is surely one of the music industry's winning artist at the moment.
Taking some time out of his busy schedule, Chance The Rapper went into model mode as the rapper is the latest cover star for GQ Magazine. Sitting down for an interview, Chance answers a series of questions that dive into everything from the most expensive thing he purchased, to Trump's upcoming presidency.
Charming and clever as ever, Chance's likability is potentially his biggest asset among today's Hip-Hop class. Because of that, we can only hope for more wins for him in 2017. Check out the full interview and cover spread for GQ Magazine, here.