Secure The Bag Alert. DJ Khaled does it again.
The proclaimed Snapchat King, is back with another one as he teams up for a new collaboration. The last time we heard from Khaled and one of his many endeavors he launched his own line of Palmers Cocoa Butter. Now teaming up with his buddies at Champs Sports, We The Best head honcho drops his own Timberland Boot. Dubbed 'Secure The Bag' , the promotional run that accompanied the launch was clever.
For one, the color way of the Timberland 6-inch boot plays off its nickname/theme. It is a distinct forest green color with red on the boot's toggle, identifying with its correlation to money and how it was previously printed with the red treasury seal. Secondly the 'Secure The Bag' motto is one of DJ Khaled's most profound and is described to be an artful translation of one enhancing their future by securing the money.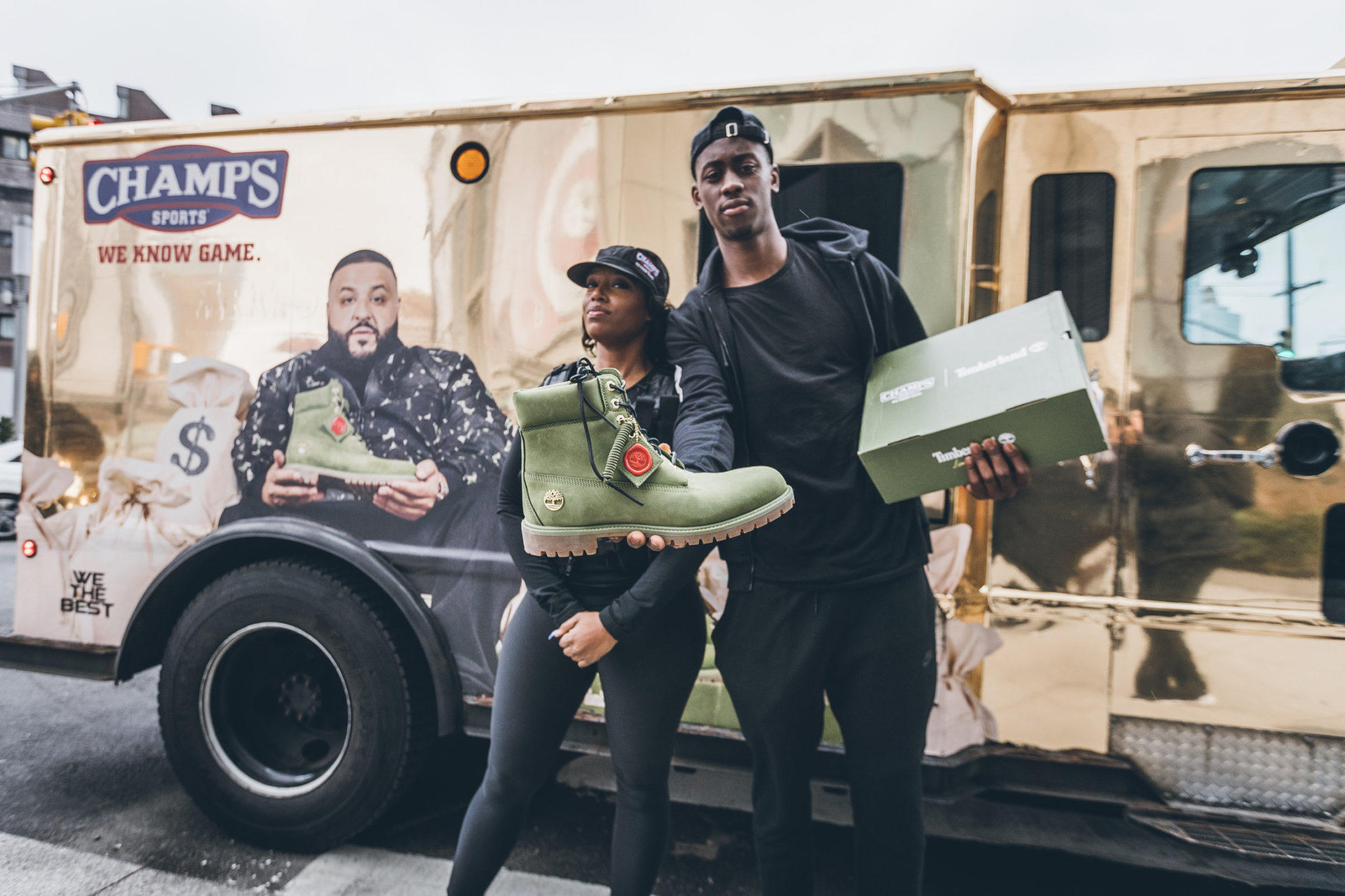 In a new and innovative way to promote the launch of his collaboration with Champs Sport and Timberland, Hot 97 personality Scottie Beam helped deliver select pairs to influencers. Now with the Boots packaging being secured in a money bag the only appropriate means of transportation was a gold Dunbar armored truck. The personalities that were gifted their pairs were; Funkmaster Flex, Big Sean, Cardi B, PnB Rock, Brooklyn Nets Guard Caris LeVert and Complex's Gerald Flores and Russ Bengtson.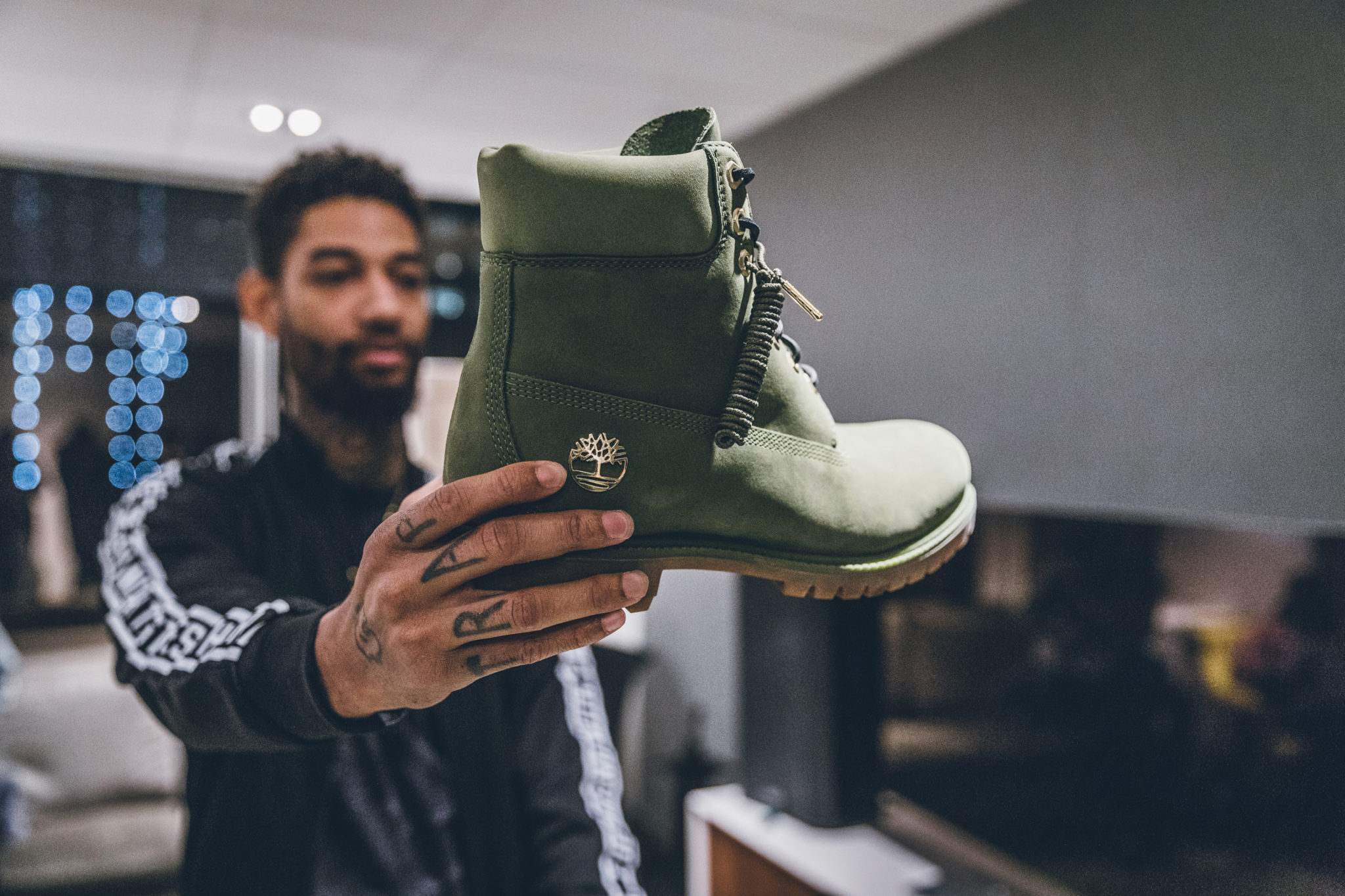 That wasn't all and at this rate you would think so. But that isn't Khaled style, he has to go all out. Along with Champs, the two launched a "Secure the Bag" retro-style video game featuring the boot to lead up to its debut. Costing you $200 the boots are available now exclusively on Champs Sports website.