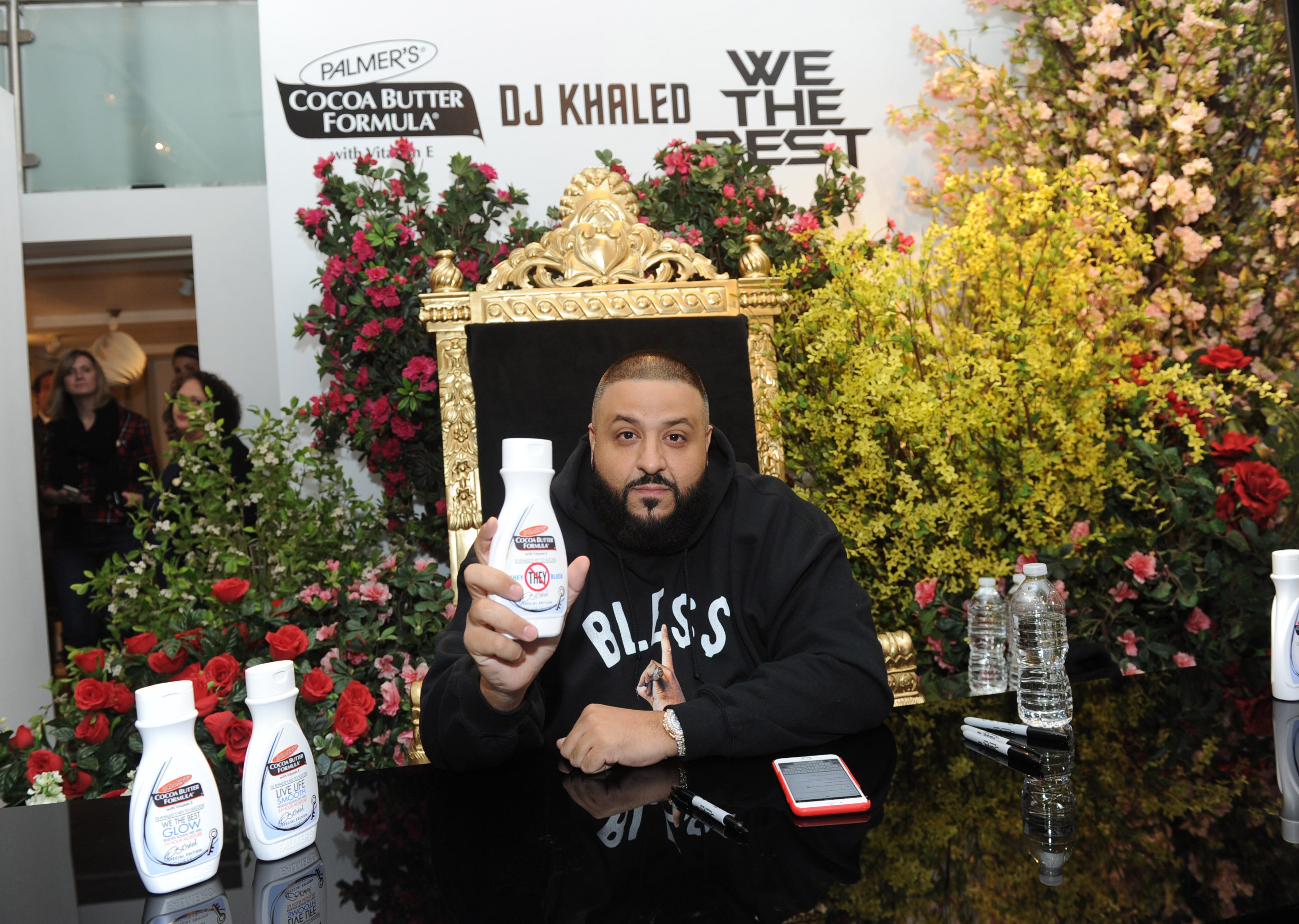 DJ Khaled has been known in the entertainment industry, more specifically Hip-Hop, for orchestrating some of our favorite hit records. Well, the Miami representative has found a new calling all thanks to his takeover of snapchat.
Snapchat has opened up many different avenues for Khaled as he displayed on several occasions his daily Major Keys to living good and success. While there are a bunch, one of his many keys to living well involve taking care of yourself with Palmer's Cocoa Butter Formula.
Thanks to his frequent admiration of the product, which I use regularly as well, DJ Khaled along with Palmer's have come together to release a collaborative collectible capsule.
On December 13, 2016, the two entities took to New York City for a pop-up shop to launch the lotion. With hundreds in attendance for the Fan Luv event, attendees were of course greeted by the snapchat king to not only meet the man but get his signature and product.
Three different collectible varieties of the brand's classic Cocoa Butter Formula Lotion featuring some of Khaled's famous catchphrases – We The Best Glow, Live Life Smooth and They Block.

Emblazoned with DJ Khaled's trademark gold key and signature, the collection is available now in both the 8.5 oz. bottle and 13.5 oz. pump bottle. Just in time for the holiday season, the collection can be purchased on both www.palmers.com and DJ Khaled's We The Best store, www.WeTheBestStore.com.
Khaled took to Instagram to debut some of the commercials he will be starring for his new line of cocoa butter.