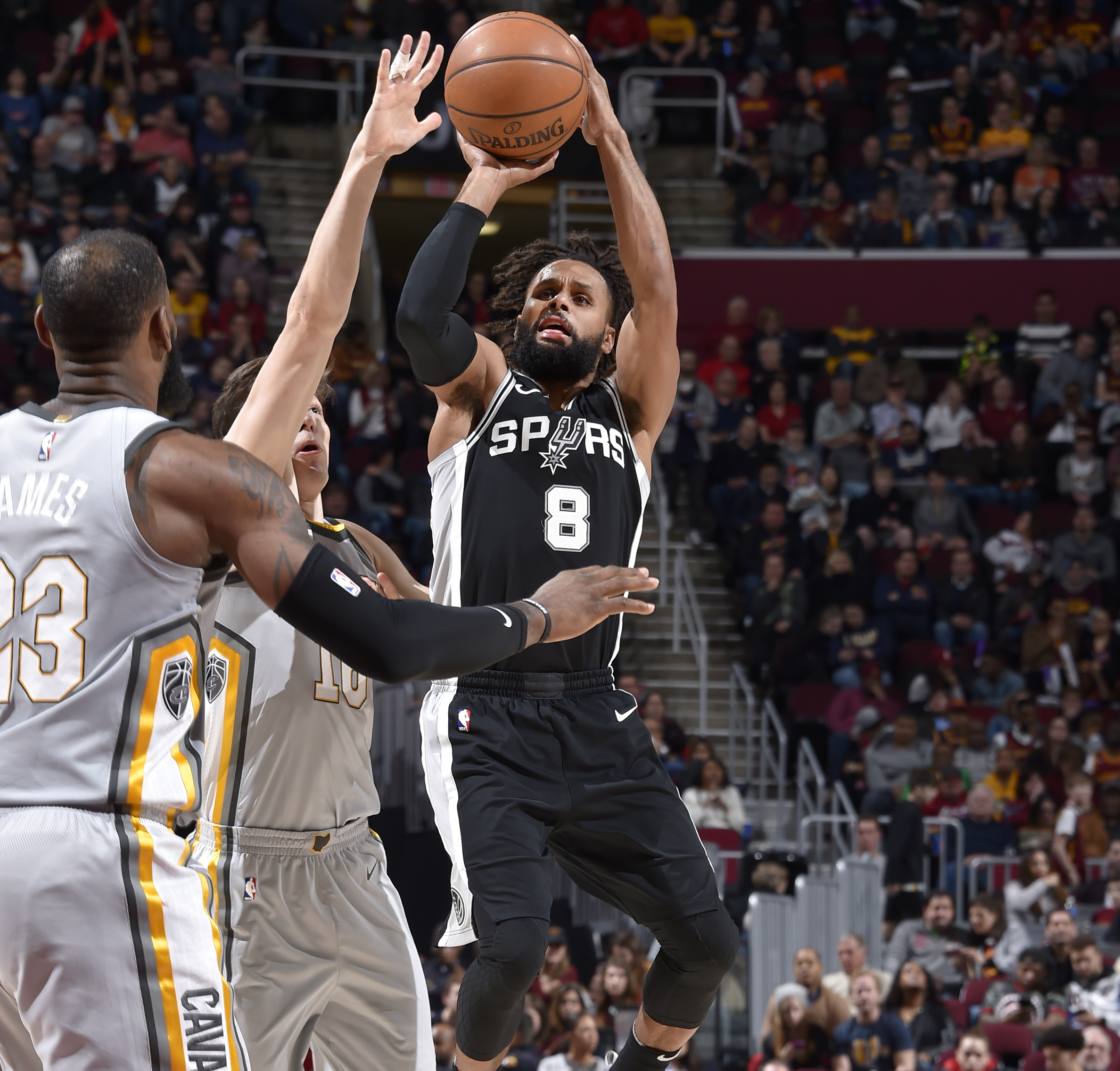 In the final minutes of the San Antonio Spurs' Monday-night victory over the Cleveland Cavaliers, a Cavs fan hurled a racial taunt at Spurs guard Patty Mills, who was at the free throw line:
@KingJames am I the only one who heard this guy in the crowd yell "hey Jamaican dog they want their bobsledder back! Hey @Patty_Mills Jamaica just called, they want their bobsledder back!" ??????? #SundayFunday ??? @NBA pic.twitter.com/RvHdu88Gzd

— Zandra Ashley (@thats_Z_Truth) February 25, 2018
Mills is Australian. His father is a Torres Strait Islander and his mother is an Aboriginal Australian.
Mills responded via Twitter, expressing his pride in his heritage:
Thanks @thats_Z_Truth. I am a proud Islander. Like my Jamaican Brothers, me & my family in the islands of the Torres Strait have experienced racial slurs for decades. Hope your efforts will enlighten this confused, hateful fan. #BlackHistoryMonth https://t.co/yH3nKlGv4A

— Patrick Mills (@Patty_Mills) February 26, 2018
Spurs wing Kyle Anderson took to Twitter to express his anger at the Cavs fan and note where the fan in question was sitting:
Smh i was standing at the free throw line and didnt hear "hey jamaican dog" (now i do) but i did catch the second slur smh i looked at dude in disgust. He was sitting right under the basket first row smh what a shame ????? https://t.co/Wvg2eBc1T4

— SLOWMO (@KyleAnderson5) February 26, 2018
(UPDATE 2/27/18) According to Dave McMenamin of ESPN, the Cleveland Cavaliers have identified and banned the fan who shouted this insult at Mills for at least one year.
The Cavs have identified the person who heckled Patty Mills, according to a Cavs spokesman. He has been banned from Quicken Loans Arena indefinitely, with a review to come after a period of one year.

— Dave McMenamin (@mcten) February 27, 2018