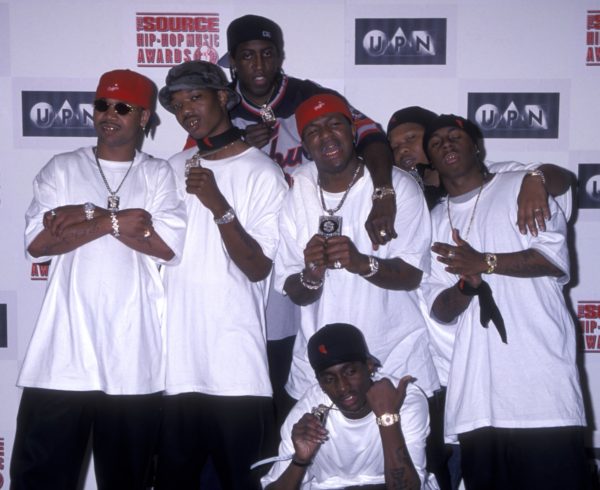 Cash Money Records is officially taking over for the 2010's and 2020's. With acts like Jacquees, Cash Money Records has a promising future musically. Despite dealing with the ongoing saga that is the Lil' Wayne-Birdman beef, the Louisiana rap empire is eyeing Friday, February 16th as the release date for its much anticipated Apple Music documentary. The documentary will focus on the life of Cash Money CEO Bryan "Baby" Williams, the formation of Cash Money Records and the label's rise to Hip-Hop royalty. This week, Apple Music released the latest trailer for the documentary.
The newest trailer for the documentary titled, 'Before Anythang' focuses primarily on the earlier years of Bryan Williams. Narrated by Baby and his family members, the trailer touches on Williams losing his mother at an early age, his charismatic personality, how he got his start in business and more. Most importantly, the trailer does feature footage of Lil' Wayne performing alongside the Hot Boys. Much has been made about the growing disconnect between Wayne and his mentor, which would cause any observer to be skeptical about how much of the relationship between Wayne and Birdman would be revealed within the documentary. With that being said, viewers can expect to see a good amount of Lil' Wayne in the documentary because it would be impossible to tell the Cash Money Records story without him.
Until Friday, fans of Cash Money Records will have to wait to see the full documentary to draw any conclusions. You can stream it live on Friday, February 16th on Apple Music.