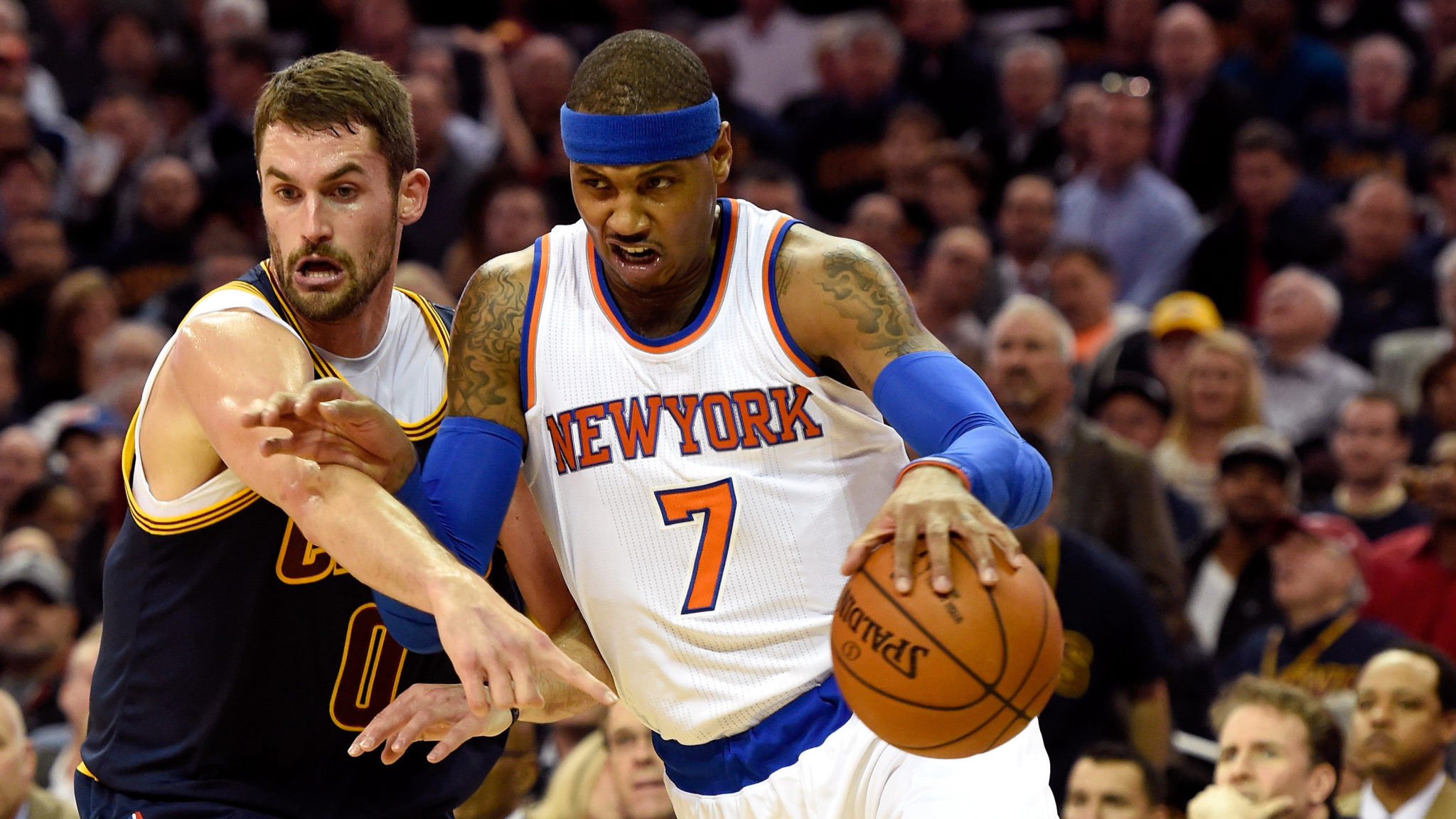 NBA All-Star Weekend is one of, if not the, most exciting times of the year for hoops fans around the world. Annually, we see the best basketball players on Earth compete against each other in various contests, but the main event this year and every other year is, of course, the All-Star game between the two conferences. When the All-Star rosters were announced, it was expected that a couple of the voted All-Stars be hobbled with injuries, as per usual.
This year, the Eastern Conference needed to find a replacement for Cleveland Cavaliers forward Kevin Love who was voted in as a reserve but won't be able to go due to him undergoing knee surgery earlier this week. There have been multiple names brought up in the running for Love's replacement such as Bradley Beal, Carmelo Anthony, Hassan Whiteside, and Kristaps Porzingis.
While the Knicks have had a significantly underwhelming campaign, a case can be made that one of their two top dogs in Porzingis and Melo should represent the Big Apple in the 2017 NBA All-Star Game. According to ESPN's Marc Stein, the decision has been made, and the latter of the two is set to be Love's replacement:
The Knicks' Carmelo Anthony will replace injured Kevin Love as an Eastern Conference All-Star, according to league sources.

— Marc Stein (@ESPNSteinLine) February 16, 2017
All the other rumored candidates to be Love's replacement had worthy cases for themselves but in the end, Anthony's perennial All-Star caliber play got the nod. Many Knicks fans will be ecstatic about the star's 10th All-Star game berth, but not only have Hassan Whiteside and Bradley Beal been filling up stat sheets all season, both of their teams are scorching right now as the Washington Wizards and, surprisingly, the Miami Heat continue to tear up the Eastern Conference. While the rumored Melo-Love trade between the Cavs and the Knicks never came to fruition, at least LeBron James will be able to play with his close friend in the star-studded All-Star game.