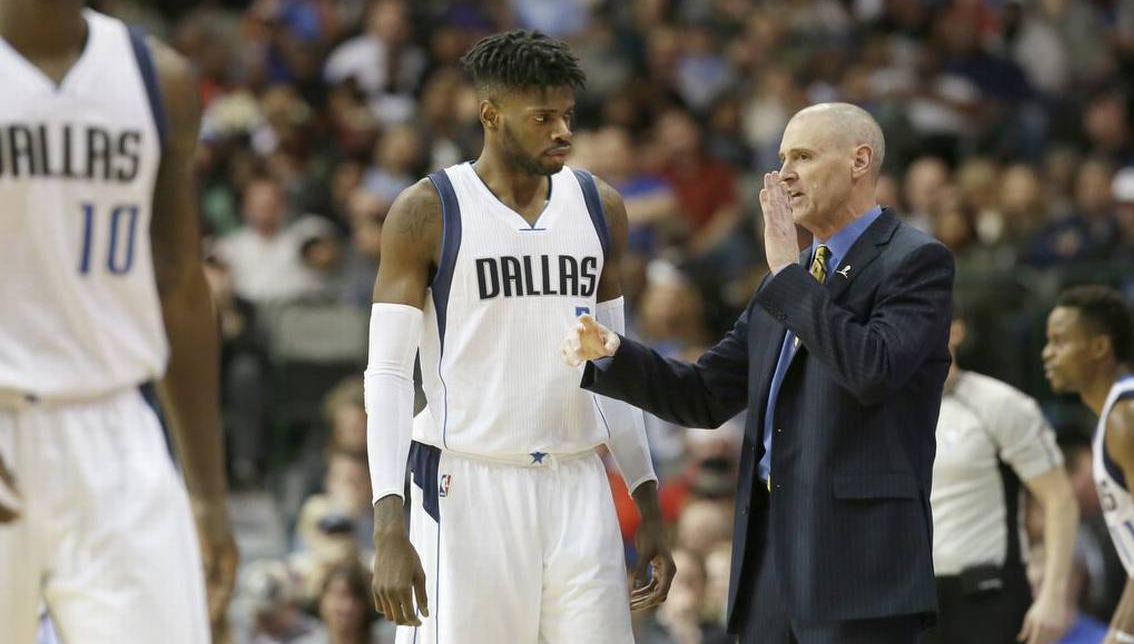 Though the Dallas Mavericks season was cut short and they won't be one of the 16 teams headed for the playoffs, they have still surpassed expectations that were set for them. Though their 33-49 record still isn't anything to write home about, we saw free-agent addition Harrison Barnes averaged nearly 20 points per game and the young Yogi Ferrell / Seth Curry backcourt was more productive than anticipated.
Adding to the younger potential the Mavs possess, 23-year old center Nerlens Noel was dealt to Big D from the Philadelphia 76ers right before the trade deadline. Since coming over, Noel has been in and out of the starting lineup but has played a serviceable role for Dallas nonetheless.
Given his raw game and ripe age, Noel has only scraped the surface of the player he could be in this league. Aware of this, head coach Rick Carlisle is intent on re-signing the big this coming summer. Following from Dallas News' Eddie Sefko:
Rick Carlisle says Nerlens Noel's re-signing is "a priority," but nothing is guaranteed.

— Eddie Sefko (@ESefko) April 13, 2017
Though Nerlens Noel is only now getting consistent minutes this season after being buried at the bottom of the depth chart in Philadelphia, the ability has always been there. It was more to about him not getting a fair shot to shine with the 76ers, considering that rookie of the year candidate Joel Embiid and Duke product Jahlil Okafor already occupied a huge amount of their center rotation.
Now having found a home during the second half of the season, it seems Carlisle and the Mavs are focused on keeping Noel for the long haul as well.
If owner Mark Cuban and the Dallas front office are able to acquire some talent to surround their young core duo of Harrison Barnes and Nerlens Noel this offseason, the Mavericks could be a legitimate playoff threat for years to come.