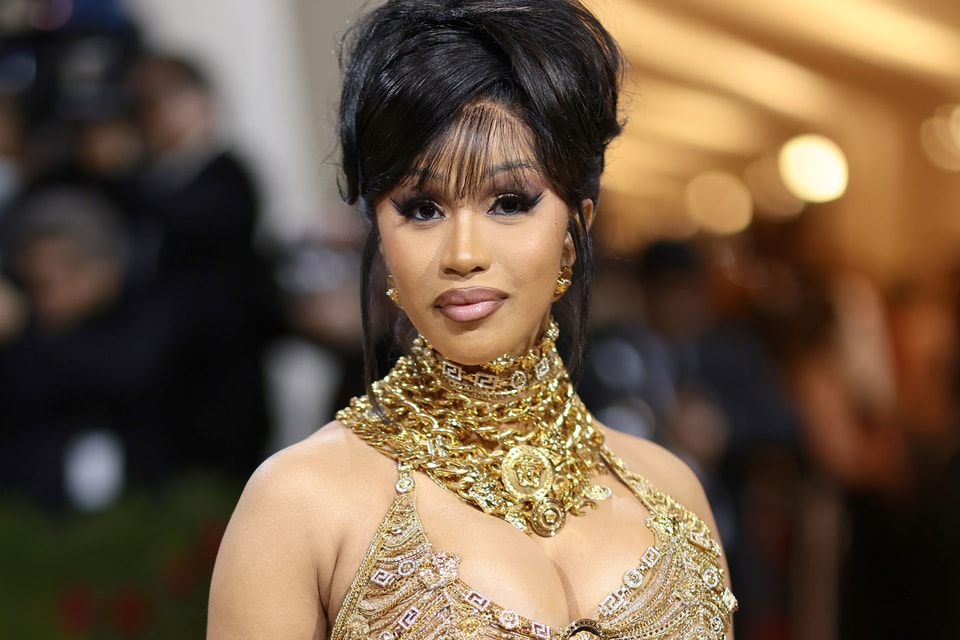 Cardi B called the ranking of Invasion of Privacy on Rolling Stone's "200 Greatest Hip-Hop Albums of All Time" list a "setup."
During a recent episode of Angela Yee's Lip Service podcast, the "Hot Sh*t" rapper addressed critics who felt her debut album, Invasion of Privacy, shouldn't have been ranked 16th on the list. Adding fuel to the fire, her blockbuster debut album landed ahead of classic albums such as Mobb Deep's The Infamous, Lil' Kim's Hard Core, and Nas' Illmatic.
"They [were] dragging me like, 'How dare they put Cardi before Nas!' I was like, 'Oh my goodness!' I just woke up and I'm getting my a** dragged. I didn't even ask for this," Cardi said. "I do understand how people would feel sentimental about things. Certain albums that were below mine are like real classics that introduced me to hip-hop."
Given that she didn't come up with the list herself, she was frustrated with those who criticized her instead of the people who created the list.
"I was like, 'Bitch, I ain't motherfu**in' ask for it.' And it's like, I understand if people feel a certain type of way, but don't try to disrespect me and my work or my album," she said. "Y'all don't gotta disrespect my sh*t."
Cardi asserted that Invasion of Privacy is "definitely a classic" in its own right, but Rolling Stone's ranking of the album was a "setup."
"Those types of outlets..they would do sh*t like that to make it go viral," she said.
"Of course, they're gonna use a b*tch like me, [They're going to] put it at number 16, before Biggie because it's gonna start a stir."