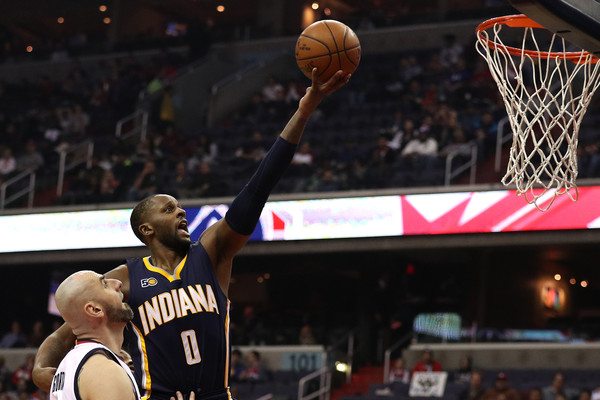 C.J. Miles posted a career high 41.3% from three point range last season. In a league increasingly hungry for three point assassins, he is smartly attempting to cash in this summer.
According to Chris Haynes of ESPN, Miles has declined his player option with the Pacers.
Indiana Pacers swingman C.J. Miles will decline his player option for the 2017-18 season and become an unrestricted free agent on July 1, league sources tell ESPN.
Although, he is set to make just shy of five million dollars, he should make much more than that on the open market. The inflated cap space brought on by the latest T.V. deal has spiked salaries to an enormous level. Backup big man and milk toast reserves are now getting money thrown at them. Expect Miles, who can bring space and three point shooting to any team, to receive multiple offers. Some teams thirsting for three point shooting, like the Sixers or Bucks, should strongly consider taking a look at the 30-year-old guard.