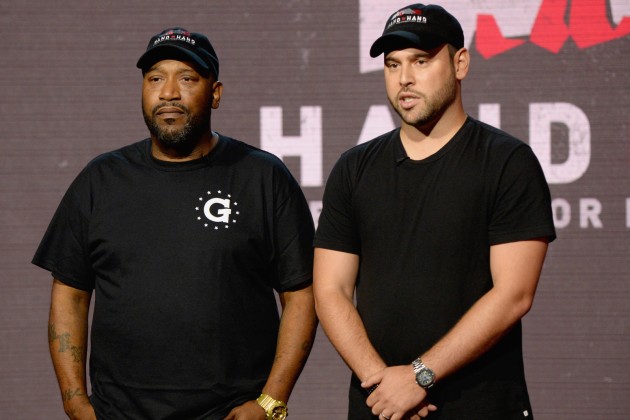 After a nearly five year break from releasing studio albums, Bun B is back! The Houston legend took to YouTube to announce his newest effort. During the most recent episode of his cooking series, the Southern Hip-Hop pioneer wrote a note that read, "Return of the Trill," with the date, March 16th. If this new album is legitimate, it would mark the UGK legend's first studio album since his Trill OG: The Epilogue project in 2013, which featured the likes of Lil Boosie, Rick Ross and his UGK counterpart, Pimp C. Among the artists on his previous project was Mississippi's own Big K.R.I.T., who was featured on "Cake".
In a 2017 interview with Hip Hop DX, Bun B revealed that he had recruited K.R.I.T to oversee his next project. If this is true, this could be a new look for the Houston native and watershed moment for the underrated southern emcee. Considering K.R.I.T is going on tour around the album's release date, it would make sense that Bun B would be looking to get his new project off of the ground. If the news is true, fans are extremely excited at the prospect of a new venture from the college professor.
"Oh yeah new album alert" ??? you got too love Bun B ?

— liltcomedy on youtube (@TiDarianB) February 17, 2018
Whoaaa bun b new album ??

— stop smoking swishers? (@gaymotherearth) February 17, 2018
https://twitter.com/vlove87/status/964641993677852672
Outside of an assist from Big K.R.I.T and a release date, further information about Return of the Trill has yet to come. In the meantime, be sure to check out his most recent single, "Gametime", and follow him on Twitter to keep up with all of his philanthropic efforts.