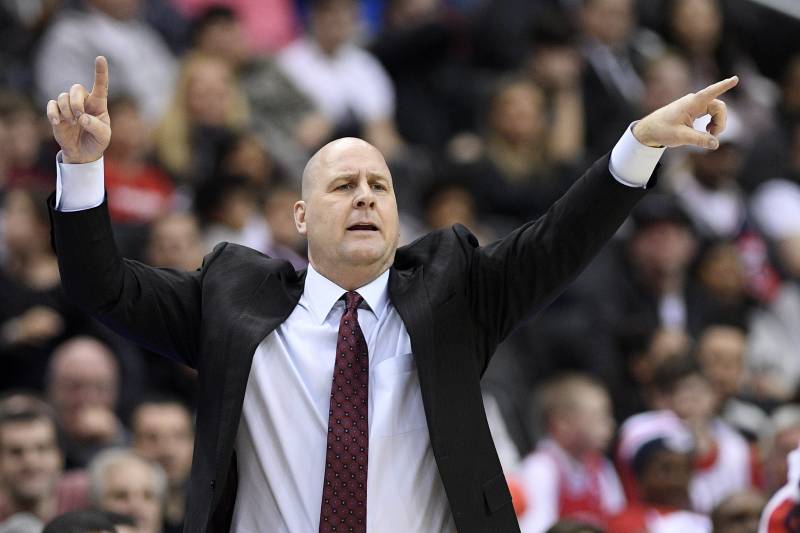 The Chicago Bulls are the next NBA team to make their head coaching decision, and they are sticking with the interim. Jim Boylen, who took over mid season for Fred Hoiberg, has agreed to a contract extension with the Bulls according to the team press release. ESPN's Adrian Wojnarowski had it first, though the contract details are not shared due to team policy.
Bulls ownership and management consider Boylen the teacher the franchise needs now with a young roster, and loved the way he's been able to build relationships with players along with holding them accountable and coaching them hard. https://t.co/wadR7jG2pi

— Adrian Wojnarowski (@wojespn) May 3, 2019
"Jim has a strong vision on where he wants to take this team, and he has done a great job establishing the culture that we want this organization to stand for as we continue to progress," said Executive Vice President of Basketball Operations John Paxson via the press release. "He has tremendous passion for developing young talent, is a strong communicator and a good fit for this team. The organization is confident in the direction that he is taking our players, and we are committed to him."
Hoiberg was on thin ice heading into the season and had some trying moments in his tenure with Chicago. He failed to fully gain the respect of his team. There was even discussion about him losing his job back in 2016. Enter Jim Boylen, who has more than 30 years of coaching experience and runs a tight ship. The culture change that Paxson referred to in his statement is one of toughness. Boylen runs hard practices and works players to the bone, so much so that the team actually reached out to the players association to discuss it.
While it was a difficult start, Chicago showed marked improvements with Boylen at the helm. The Bulls could use some stability as they prepare for the lottery once again, with a young and talented roster waiting to be unlocked.