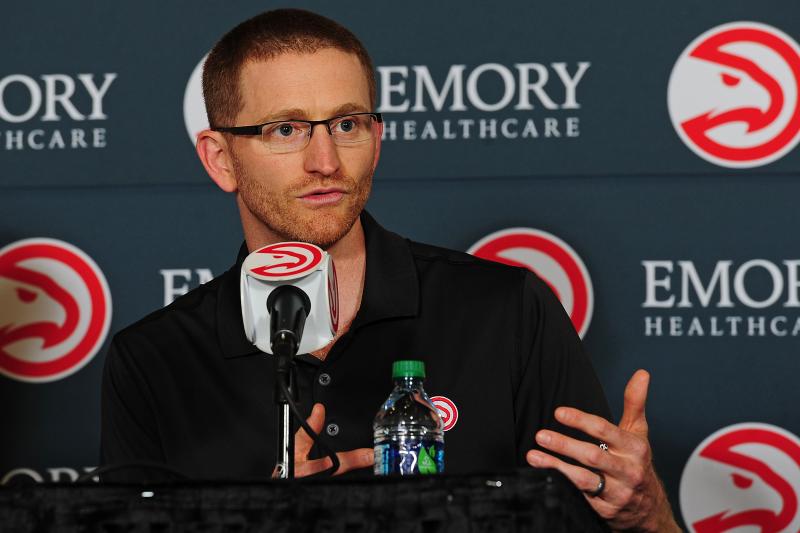 The Milwaukee Bucks lost general manager John Hammond when he left to join the Orlando Magic in the same role. Despite reports that Milwaukee would simply promote assistant GM Justin Zanik to take on the role, it appears as though the Bucks are intent on looking through their options. Zanik is still under consideration.
According to Adrian Wojnarowski of The Vertical, the Bucks have received permission to interview several candidates for the opening:
As a precursor to possible interviews, Milwaukee made calls on Tuesday to inquire about Indiana vice president of basketball operations Peter Dinwiddie, Denver assistant GM Arturas Karnisovas, Memphis Grizzlies VP of player personnel Ed Stefanski and Atlanta Hawks special adviser to ownership Wes Wilcox, league sources told The Vertical.
Dinwiddie has spent eleven years with the Pacers, initially starting as the team's Ticket Sales Account Executive. He was recently named to Forbes' Forty Under 40 List.
Karnisovas is a former Lithuanian player who has been the Nuggets' assistant GM since 2013 and has international connections as a scout.
Stefanski was a former general manager with the Philadelphia 76ers from 2007 to 2011, overseeing the last time the team made the playoffs.
Wilcox was the GM of the Hawks from 2015 to 2017 before being reassigned to a role as a "special adviser to ownership." He was the subject of controversy after making a joke stereotyping black women at an event for ticket holders.