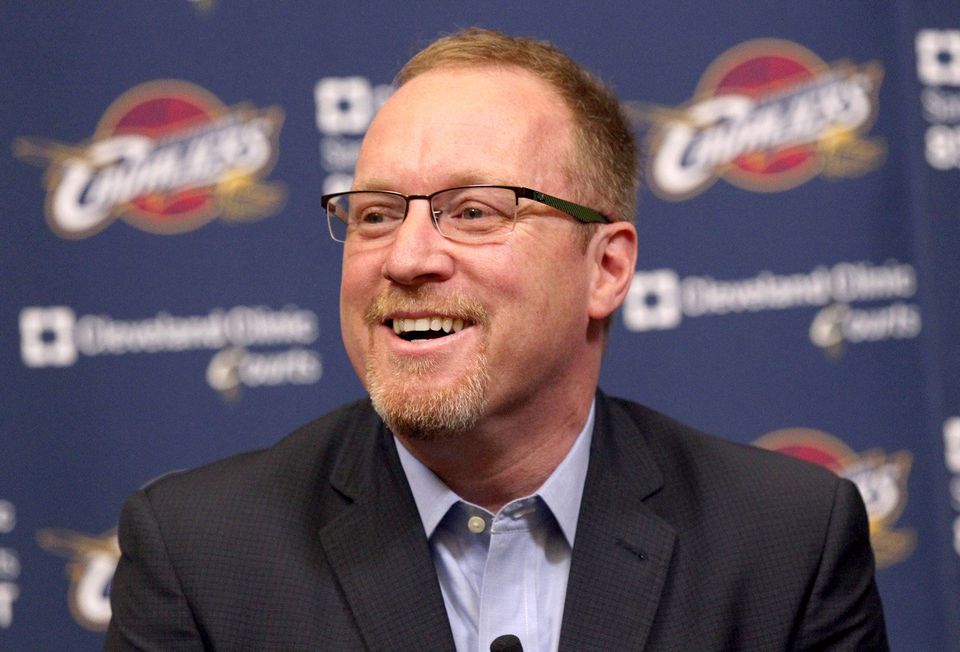 The Milwaukee Bucks are in the midst of front office change. Long-time general manager John Hammond left the organization to join the Orlando Magic, leaving a void in the front office.
While most believe that the team will eventually promote assistant-GM Justin Zanik to fill the void, it appears as though the Bucks are going to look around for other options. One name in the conversation is Cleveland Cavaliers' general manager David Griffin, according to Joe Vardon of Cleveland.com.
Griffin's contract is set to expire at the end of the season and was previously linked to the Magic job. Cavs' owner Dan Gilbert reportedly did not give permission to Orlando to interview Griffin, seemingly creating the path to the Magic's recent hirings.
It's unclear if Milwaukee would be willing to wait until Griffin's contract expires to attempt to sign him. That would leave them without a general manager for much of the period before the offseason officially begins. They could theoretically trust Zanik with the preparation process but it would be strange to hire someone ahead of him after that.
Meanwhile, Vardon also reports that the Cavaliers have begun negotiations with Griffin:
Griffin and Cavs owner Dan Gilbert have spoken about continuing their partnership in recent days, sources said, though no agreement was reached. The two sides could potentially get serious about a new deal between the Eastern Conference Finals and NBA Finals, time permitting. Or further discussion could wait until after the playoffs are over.
It seems unlikely that Griffin will be moving on from Cleveland.