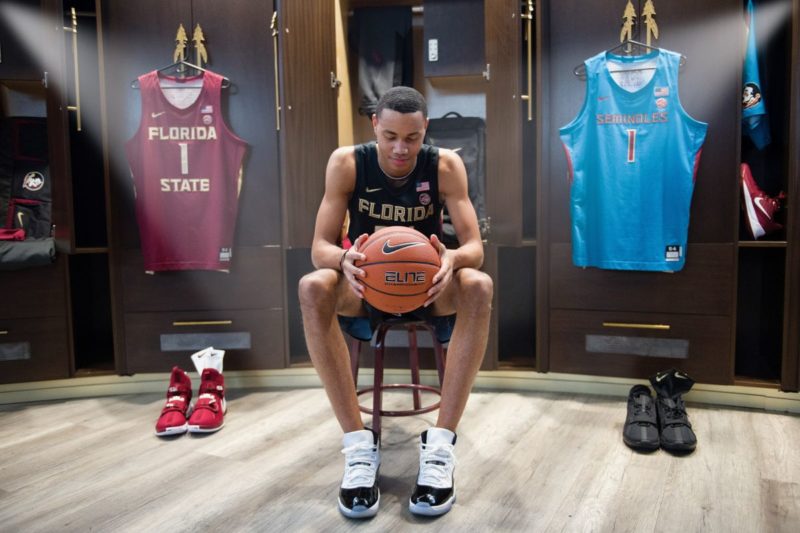 The Florida State Seminoles have been on fire recruiting prospects for their basketball program. Head Coach Leonard Hamilton has been bringing in amazing talent to work with over the next few years. 2021 five-star shooting guard Bryce McGowens has announced that he will de-commit from the Seminoles program and reopen his recruitment. There were several guards on the roster and committed to the Seminoles and it seems likely one would feel the need to head elsewhere. He will likely keep the Seminoles program on his list to consider recommitting to the program.
Breaking: Five-star senior Bryce McGowens will de-commit from Florida State and reopen his recruitment, a source told @Stockrisers.

Florida State is still heavily in the mix, he wants to make sure it's the right decision.

— Jake (@jakeweingarten) October 8, 2020
McGowens should have almost his pick of schools that will be fighting over his services. The five-star prospect is a talented guard in a year where the guard class is somewhat thin at the top. It is possible that he spends the time thinking it over and heads back to Leonard Hamilton and the Florida State program. There are over 20 offers out to the guard so he has options to weigh. It is important to note that his brother Trey McGowens recently transferred from the Pittsburgh Panthers to the Nebraska Cornhuskers. It may not matter, but head coach Fred Hoiberg already has an offer out to the guard.
The 2021 class has had a hard time in recruiting due to the COVID-19 Outbreak, and McGowens will jump back into the chaos. Campus visits are difficult if not impossible at the moment. It is also likely that other schools looking to fill spots will jump in with offers for the guard. The 2021 guard has another decision to make and it is important that he focuses on doing what is best for himself.