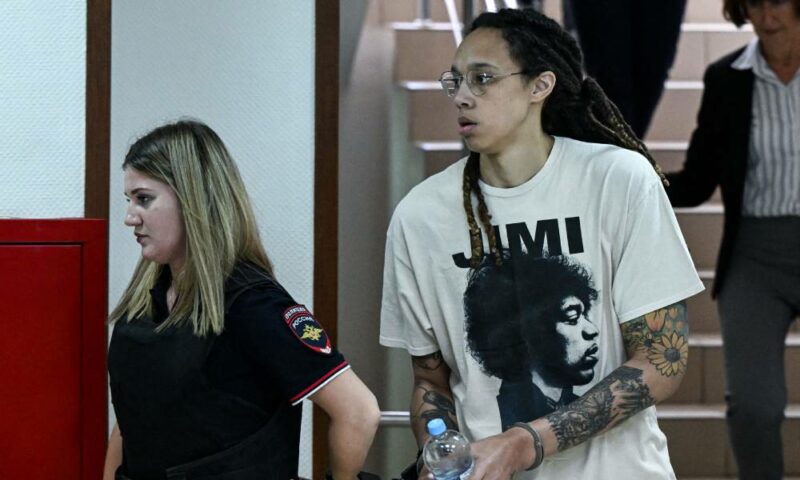 According to Russian news agencies, the defense team of WNBA star Brittney Griner has filed an appeal of her nine-year sentence for drug possession. After being arrested in February at Moscow's Sheremetyevo Airport, Griner spent months detained in Russia until her trial began. She was convicted and sentenced to nine-yers in prison on August 4th. She was originally in Russia playing for a women's basketball team in Yekaterinburg during the WNBA offseason. The Biden administration continues to work for the release of Griner and another American currently in Russian custody.
Brittney Griner, the WNBA star sentenced to prison in Russia on drug charges, appealed her conviction. The process could take months.https://t.co/navyQMF3hS pic.twitter.com/K2nF7YwyOU

— The New York Times (@nytimes) August 15, 2022
Lawyer Maria Blagovolina was quoted in Russian news agencies confirming Brittney Griner's appeal, but the grounds for the appeal have not been made clear at this time. After she was convicted her legal team expressed that they planned to appeal and in the Russian court system, they had ten days to do that. The legal team expressed that the sentence was excessive compared to other similar cases in Russia. Griner now faces another uphill legal battle in Russia and it is unclear when she will be able to return home to her family.
"The season, the entire season, has not felt the same without her here" – @E_Williams_1 (post game on 8/7).#WeAreNotThe144WithoutBG#WeAreBG pic.twitter.com/f5Fl5PjpqD

— WNBPA (@TheWNBPA) August 14, 2022
The Biden administration has remained adamant that they are working to bring Brittney Griner home to her friends and families. While it is known that the United States has attempted to offer a prisoner swap, it is unclear how receptive the Russian Government has been to possible negotiations. Def Pen Sports will continue to update the story as it continues through the Russian legal system.