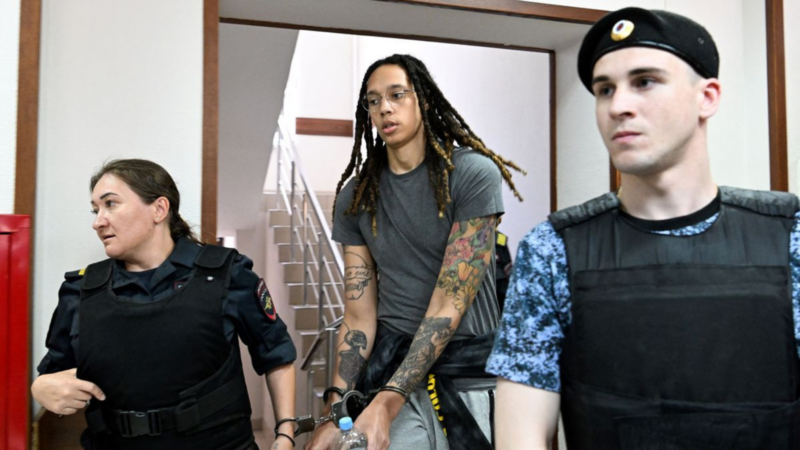 President Joe Biden will take steps toward addressing Russia's detainment of two Americans, Brittney Griner and Paul Whelan. The President will meet with Griner's wife, Cherelle, and Whelan's sister, Elizabeth, on Friday in Washington, D.C. Held separately, each meeting will reaffirm "his continuing commitment to bringing their family members home safely."
"As we have said before, we believe that Russia is wrongfully detaining Brittany and Paul under intolerable circumstances," Jean-Pierre said during a press briefing on Thursday.
The families of Paul Whelan and Brittney Griner have spoken to the President on the phone previously, but this will mark the first time that they have met with him in person. One month prior to their scheduled meeting, reports indicated that Russian officials were willing to discuss the release of Whelan and Griner in exchange for Russian arms dealer Viktor Bout. However, there has reportedly been no movement regarding a potential deal.
"I would love to say that the purpose of this meeting is to inform the families that the Russians have accepted our offer and we are bringing their loved ones home. That is not what we're seeing in these negotiations at this time," Jean-Pierre told reporters on Thursday.
"Look, as we've said, the Russians should accept our offer. They should accept our offer today. We will keep working diligently until the day we get to share that good news."