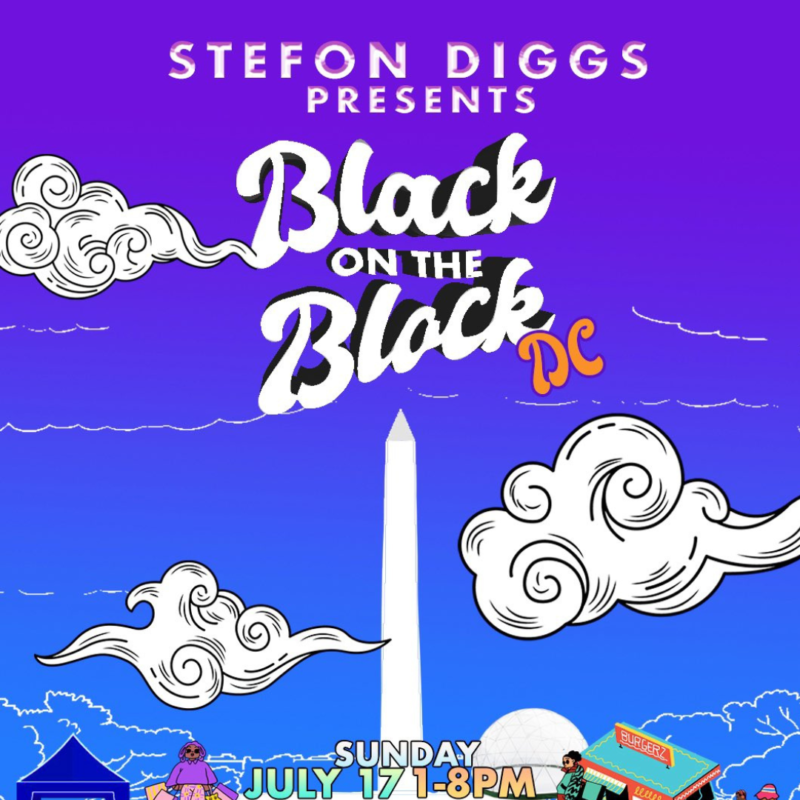 This Sunday, NFL star Stefon Diggs and Black On The Block will bring more than 100 Black entrepreneurs to Franklin Park in Washington, D.C. for a one-of-a-kind event. In addition to bringing together entrepreneurs, artists and multi-talented creatives from around the nation's capital, the special event will also feature live entertainment. On the west coast, Black On The Block was able to recruit Arin Ray and Sevyn Streeter for live performances. On the east coast, Black On The Block will put the focus back on the DJ.
"We're about to have 10 DJs at the next Black On The Block [event]," Black On The Block Co-Founder Char Edwards tweeted in early July.
While the event won't feature 10 DJs exactly, her prediction wasn't far off. The event will feature a squad of six DJs from around the region. Leading the way, DJ Lance Reynolds will open things up at Franklin Parkin on Sunday. The accomplished DJ is best known for his role on WPFW 89.3's The House of Soul. Following Reynolds, Femi will step up to the plate at 2 p.m. ET in Chocolate City.
"Black On The Block is coming to the east coast. [I'm] honored to be [a part] of the very first Washington, D.C. BOTB experience," she wrote on Instagram.
From there, Trilla Kay and Dylan Ali will handle the music for the Black creative showcase. Closing out the afternoon, Obi Nwadije will take a break from IDK's Simple World Tour and step into the booth at 6 p.m. Last but not least, Jae Murphy will follow up his appearance at the 2022 BET Awards with an appearance at Block On The Block.