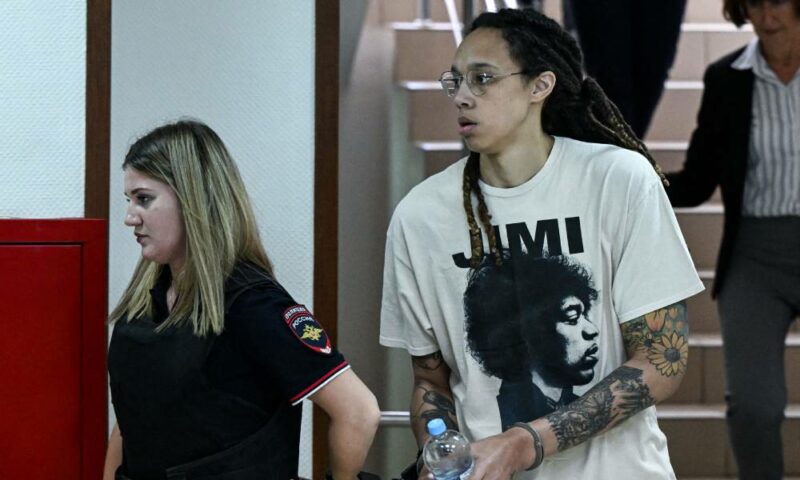 News out of Russia today made the public aware that WNBA star Brittney Griner's appeal was denied in a Russian Court. She was sentenced to nine years in a Russian prison months after being arrested at the Sheremetyevo Airport in Moscow for vape canisters that contained marijuana. The outcry from the WNBA, NBA, and family of Griner has been loud, but thus far has not gotten her home. Officials from the Biden Administration have continued to reaffirm that they are working to bring Griner back home to be reunited with her family.
Brittney Griner is set to appeal her verdict in Russian court, nearly three months after the US basketball star was convicted of smuggling drugs into the country and sentenced to nine years in prison.https://t.co/do9Pryv9Id

— CNN (@CNN) October 25, 2022
The situation looks bleak at the moment for Brittney Griner as she is set to begin her nine-year prison sentence in a Russian penal colony. Unless there is a major development with the negotiations between the United State government and the Russian government, her return home does not seem to be in the near future. There is limited information on if or how well any negotiations are going at this time.
The Brittney Griner situation is a complete nightmare. With a denied appeal, she'll be moved to a Russian penal colonial and the possibility of her getting out anytime soon is bleak. Imagine.

If you can't feel some kind of empathy for her or her family, I just —

my heart hurts

— Lyndsey D'Arcangelo (@darcangel21) October 25, 2022
The U.S. State Department maintains that this was a wrongful arrest and conviction by the Russian court system. They will continue to work to free Brittney Griner and return her to her family. We here at Def Pen Sports have Griner, her family, and her friends in our thoughts at this time. We will provide updates as they become known.