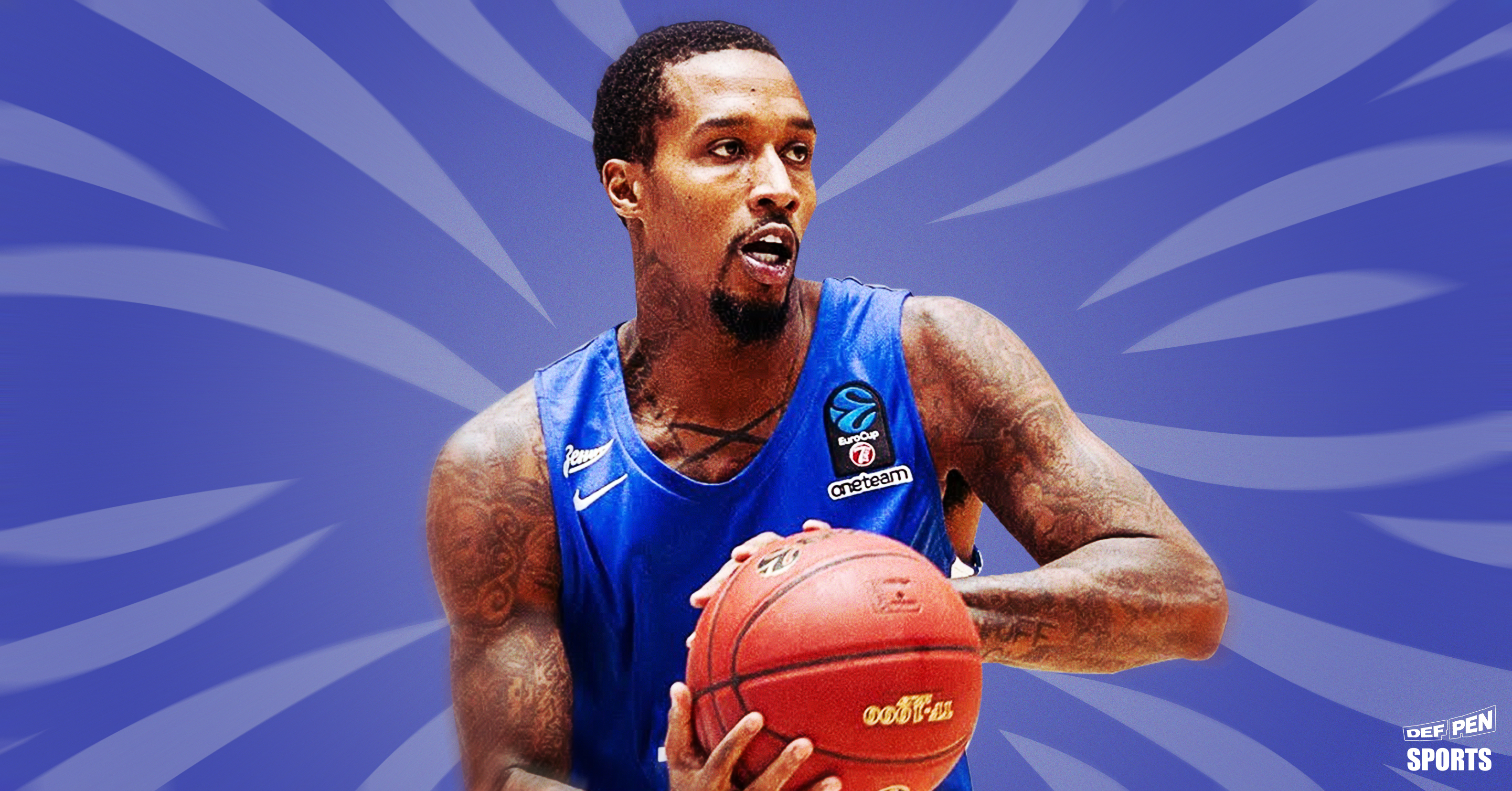 His return to European basketball was celebrated as one of the most important moves of the summer market but Brandon Jennings' experience in Russia is officially over after just a few months and 10 games played. The former Milwaukee Bucks point guard and Russian side, Zenit St.Petersburg, have officially parted ways, as announced by the team in a press release last Tuesday. Jennings' departure from Zenit didn't come completely as a surprise however. In the past few days, Jennings had expressed doubts about his tenure with the team and last week a posted a story on Instagram, which was swiftly deleted, in which he claimed that he would never play again for a team where the dad is coaching his son. Zenit's head coach is Vasily Karasev, the father of former NBA player and current Zenit star Sergey Karasev.
After a strong Eurocup debut against Turk Telekom Ankara, in which he had 20 points, nine rebounds, and eight assists, Jennings didn't maintain these lofty expectations and started to lose faith in the coaching style. He had a double-double in the game against Valencia but after that performance, his numbers started to decrease in both Eurocup and VTB Leagues. In his final game in VTB he had zero points and four assists. In total, Brandon Jennings played only 10 games with Zenit, averaging 10.2 points and 6.4 assists per game in VTB and nine points and seven assists per game in Eurocup.
Jennings felt that Karasev didn't give him the right level of focus in the offensive system. He started to grow discontented with the offensive sets created for Sergey Karasev, a source told Def Pen Hoops. The team expected better professional behavior from Jennings and realized that his relationship with head coach Vasily Karasev was already compromised.
What happened with Jennings shows how European basketball, and overseas basketball in general, can be a lot different from the NBA for American players. On most European teams, there's no time to adapt. Front offices and the coaching staff expect players to fit right in and if you're not ready, no one's going to wait for you, no matter how bright your resume can be. There's always a high level of expectation around American players in Europe and if their production is not considered satisfying by the organization, a cut is going to come. Contracts in European basketball are much more flexible and can be waived and solved easily.
Another recent example of this situation regards Ramon Sessions, a longtime NBA veteran. Two weeks ago Sessions signed a three-month deal with Maccabi Tel Aviv — with an option to extend the contract for the remainder of the season. The Israeli team brought him in to cover the absence of the injured Jeremy Pargo and the difficulties faced by Kendrick Ray. However, his stay with the squad ended quickly. Just a couple of days ago, in fact, Maccabi Tel Aviv announced that Sessions was forced to leave the team due to 'personal reasons' and the contract with him was solved. Maccabi was blindsided by Sessions' request, a source with knowledge of the situation told Def Pen Hoops. The team's front office was pretty high on Sessions and they really hoped that his experience could have helped the squad during a very difficult moment. The Israeli powerhouse has lost six of the first seven games in Euroleague and recently changed head coaches, firing former Atlanta Hawks assistant Neven Spahija and hiring Ioannis Sfairopoulos, former Olympiacos head coach.
A source with knowledge of the situation told Def Pen Hoops that Ramon Sessions started to fear that his experience with Maccabi could have hurt his chances of an NBA comeback. The point guard wants to have another chance in the league and hopes to find an NBA contract soon, a source told Def Pen Hoops. During his brief tenure with Maccabi, Sessions played only two Euroleague games, averaging 9 points and 3.5 rebounds per game.
For Sessions, this was his first ever experience overseas. Brandon Jennings however has already played in Europe, in 2008, when he signed with Virtus Rome in Italy, before declaring for the NBA Draft. They both learned that life outside of the NBA can be hard, no matter how many accomplishments you have reached in your career. European basketball is very different from the NBA. The need for instant production, with no real time to adapt to a different kind of basketball is tough. Dealing with a coach that doesn't treat you like a superstar, and can actually get rid of you in a heartbeat is different. The weight of the team's expectations (sometimes Euro teams invest even more than 60% of their entire budget for the season on the American players) can also be hard to handle for guys who have never experienced this kind of basketball. Overseas life hits you hard and fast.