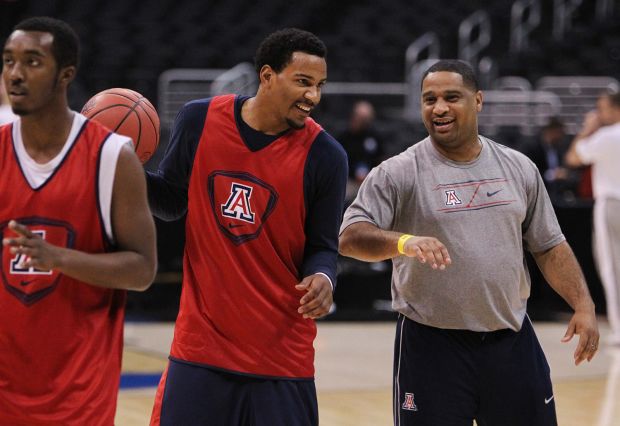 Book Richardson has reached a plea deal in his trial for his role in the FBI scandal that shocked college basketball last fall. Richardson was originally arrested for bribery and fraud by steering Arizona players toward certain agents. The plea deal will send him to prison for 18-24 months. He was facing up to 60 years in prison if convicted after trial.
Richardson was one of four college basketball assistants arrested last September. The arrests of the four assistants were the start of the scandal in college basketball which saw Rick Pitino lose his job.
BREAKING: Former Arizona assistant Book Richardson has reached a plea deal, his lawyer Craig Mordock told @WatchStadium. Sentencing range is between 18-24 months.

— Jeff Goodman (@GoodmanHoops) January 7, 2019
One has to wonder if this plea deal will come back on Sean Miller. The NCAA has punished coaches in the past for the actions of their assistants. It was leaked last year that there is a wiretap with Miller offering $100,000 to a player believed to be DeAndre Ayton. Nothing ever came of the information and the wiretap was never released to the public.
Recruiting initially dipped for Arizona in the 2018 class but Miller has bounced back strong in 2019. He has commitments from two five star guards already and should bounce back from the tough season they're having on the court. Although all of the Pac-12 is experiencing this downswing together.