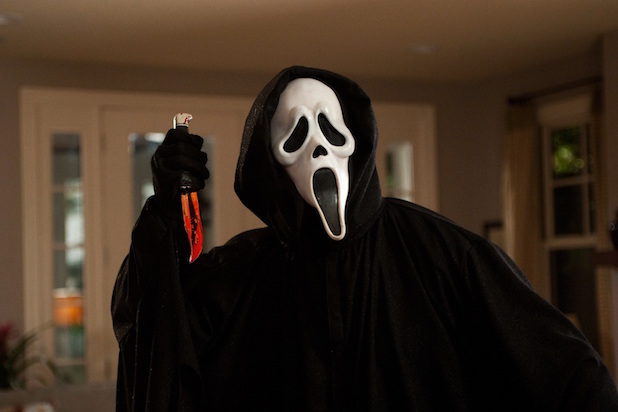 Jason Blum & Blumhouse productions are not afraid to fail. The film studios has had duds in the past like 'Truth or Dare' and 'Happy Death Day' but that's partially the reason for them being so successful, as well. They have a long list of hits, including the Insidious & Paranormal activity franchises. Now, it may be bringing to other horror classics back onto the big screen.
In an interview with CinemaBlend, Jason Blum (Founder of Blumhouse, obviously) mentioned that the studio was considering developing new films for 'Scream' and 'Hellraiser':
Yes, we definitely have [discussed it]. We're looking – there's nothing happening with either one of those things – but we're definitely looking at it, and it's definitely something I'd be open to.
And after the success of 'Halloween'… why not? The movie took a dying franchise and rejuvenated Mike Myers into once again, a living legend. Now, they could have someone dawn the Scream mask or have 5-inch nails all over their face and scare people half to death. Ironically, Blumhouse's ability to not scare easy when it comes to producing a new movie is what has made it such a successful production company.
Here at Def Pen, we're ready to be frightened by new and terrifying things.