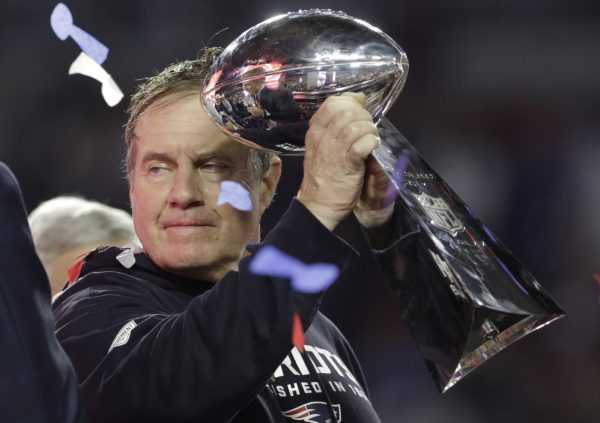 The current drama surrounding the New England Patriots has taken a new turn. A new report now states that if the situation in New England continues to worsen, head coach Bill Belichick may leave. His rumored landing spot? The New York Giants.
Can Bill Belichick return to the Giants after 27 years? There's trouble in paradise in New England where three might be a crowd. https://t.co/KbUwer0TI1

— Gary Myers (@garymyersNYDN) January 5, 2018
A source close to Belichick stated:
"I'm sure Bill knows this is his last chance to be the Giants coach. Bill sees an opening — an opening to get to the Giants."
The source continued to say he had not spoken to Belichick since the ESPN article was published. Belichick, along with owner Robert Kraft and quarterback Tom Brady have since released a joint statement stating that they stand united. However, the source knows what Belichick wants, and it is to be the coach of the Giants.
Though Belichick's two Super Bowl losses have come at the hands of the Giants, he has always had a soft spot for them. He spent 12 years there as an assistant, 6 of which were under Bill Parcell and won two Super Bowls as the defensive coordinator.
This rumor could have some weight to it. Belichick loves the organization. It is the organization that let him grow into the Hall of Fame coach he is today. When he visited Giants Stadium for the last time in 2009 (before the Giants moved) Belichick stated:
"This is a great organization. It's hard not to get choked up about it. I loved it here. I loved it here."
If the ESPN article is right, then there is a storm brewing in New England. Though the Giants finished 3-13 this season, they have the no. 2 pick in the Draft and can draft a solid quarterback for the future. But until then, Belichick is still the coach of the Patriots and he has to prepare his team to make another run at the Super Bowl.