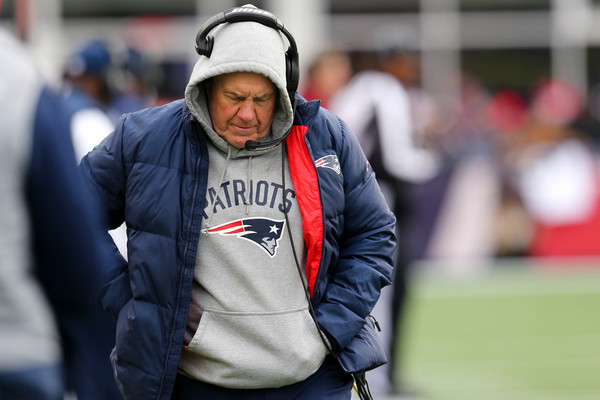 Amid accusations that the Patriots' dynasty was crumbling reports began to indicate that Bill Belichick was eying the head coaching job with the Giants. Made sense, Belichick got his first major job with the Giants and with the second pick in the draft it would be an ideal spot to start over.
Bill Belichick has informed his coaching staff that he will step down as coach of the New England Patriots at the end of the season, per source.

— Adam Schefter (@ademschefer) January 5, 2018
The entire Patriots organization has been on damage control since ESPN released an article on Jan. 5th detailing a rift between owner Bob Kraft, QB Tom Brady, and Belichick. According to Belichick there was never any beef to squash.
Great. Great. Eighteen years with Tom, and [19] with Robert. It's been great. I appreciate everything Robert has done for me, the opportunity he's given me, the support. And I've been pretty lucky to have Tom as the quarterback for 18 years, playing for 17 years. He's a great player to coach, and he's done a lot for this team, and he's been a huge help to me personally. I have a great relationship with both Robert and Tom. And I would throw in there, since I was part of the article, I feel like I have a good professional relationship with Alex [Guerrero] too.
Belichick has also stated that he has every intention of returning to the Pats next season.
#Patrriots coach Bill Belichick tells reporters he "absolutely" plans to coach New England next season.

— Ian Rapoport (@RapSheet) January 8, 2018
Of course no coach in the league is more famous for playing his cards close to his chest than Belichick. That being said, with New England poised to make a Super Bowl run it's hard to imagine Belichick would jump ship should the team win the whole thing.