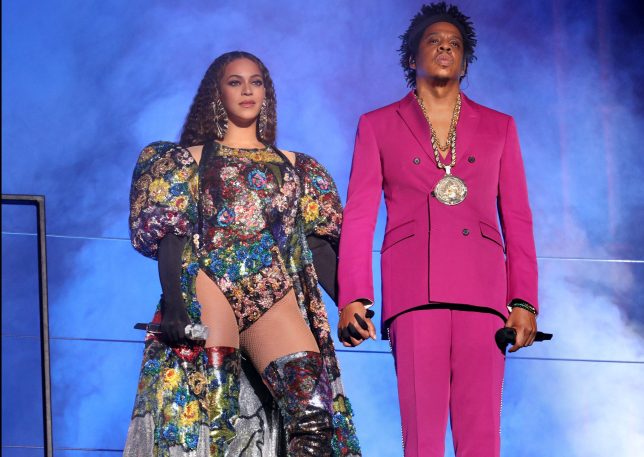 Beyoncé and Jay Z honored with GLAAD Award as LGBTQ allies. The power couple receives recognition for both combined and individual work.
Both Beyoncé and Jay Z are known for their philanthropic efforts. The two have conjoined to push access to education through scholarship, worked to dismantle unfair systems and offered inclusion through art. GLAAD recognizes their impact for accelerating LGBTQ acceptance.
A statement issued by GLAAD says both Jay Z and Beyoncé  are "longtime allies and supporters of the LGBTQ community who use their global platforms to share messages that inspire and change the world for the better."
Speaking out against laws that discriminate against LGBTQ people is one of several noted acts on Beyonce's behalf. GLAAD continues to note Beyonce's inclusion of LGBTQ couples and people in both art and advertisement as well as constant encouragement of LGBTQ youth.
Previously recognized by GLAAD for song Smile featured on 4:44, Jay Z returns for the second year in-a-row.  Smile tells the coming-out story of Jay Z's mother Gloria Carter who identifies as lesbian. The rapper also gains recognition for highlighting LGBTQ through his music videos as well as publicly speaking in favor of same-sex marriage.
"Beyoncé and JAY-Z are global icons and passionate defenders of human rights and acceptance for all people," says GLAAD President and CEO Sarah Kate Ellis.
The 30th annual GLAAD awards take place March 28 2019 from Los Angeles.